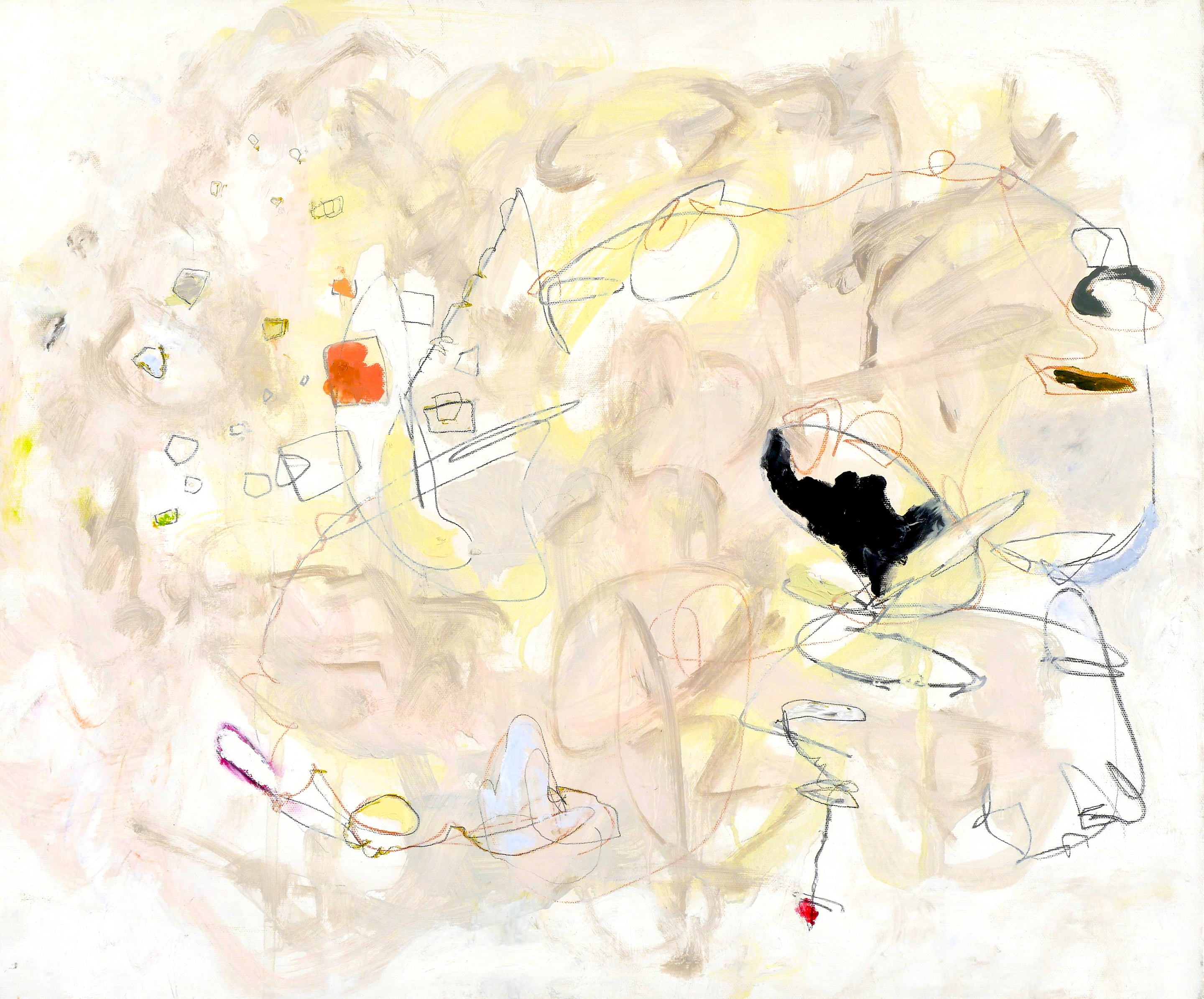 Hang Time
Painting
20" x 24"
Signature on the Back
Donated by Steve Keough
oil paint and graphite on stretched canvas, depicting the rhythmic movement of jazz music.
Retail Price: $4000
Minimum Bid: $900
Serena Bocchino's work as a whole acts as a metaphorical schema of sound depicted in various hues and lines, often with embellishments to greater emphasize the movement and moment in time that I envision. The paintings and sculpture are abstract entities using lyrical line and emotional color that discuss interpretations of time and space vis-à-vis rhythms and tonality with the various materials that she uses. Her point of departure for the work resonates with the New York School. The physicality of the process, of the paintings and sculptures are essential to her investigation. Her work is created in layers: each mark and pour defines the next and maintains the basic qualities of abstraction. The sequential nature of the multifarious hues and tones creates the structure of each composition in both two and three-dimensions. Each element of a work acts as almost an instrument in a composition, contrasting or complimenting the next mark or pour or construction. This layering progression of drawing, pouring, and embellishing has been essential to her work for the past 20 years.