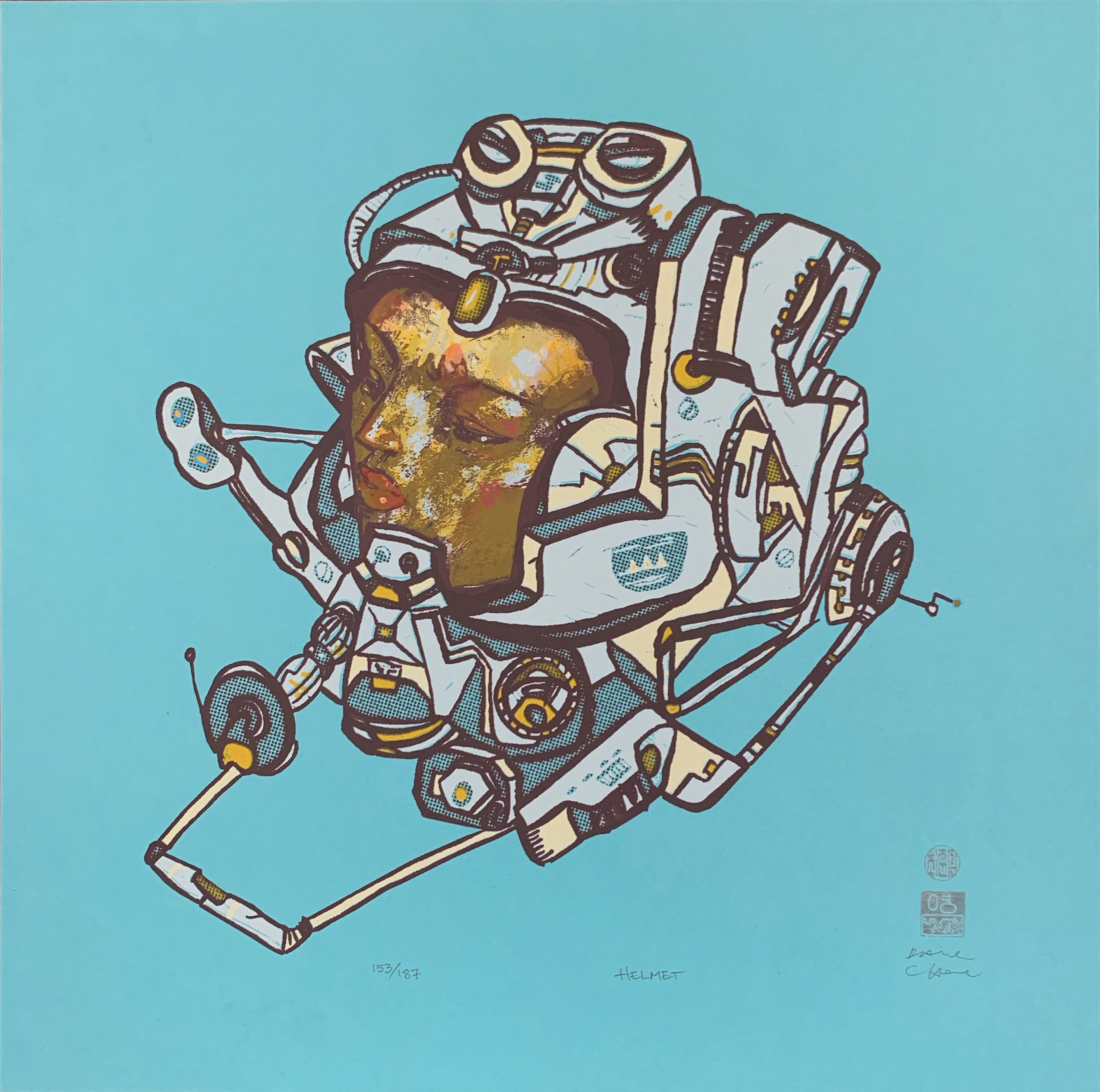 Helmet
Drawings & Prints
18" x 18"
Signature on the Front
Framed
screenprint with original color pencil
Retail Price: $2000
Minimum Bid: $675
David Choe
David Choe is an American painter, muralist, graffiti artist and graphic novelist of Korean descent. He achieved art world success with his "dirty style" figure paintings—raw, frenetic works which combine themes of desire, degradation, and exaltation. Outside of galleries, he is closely identified with the bucktoothed whale he has been spray-painting on the streets since he was in his teens. Choe's work appears in a wide variety of urban culture and entertainment contexts. For example, he provided the cover art for Jay-Z and Linkin Park's multi-platinum album Collision Course and created artwork to decorate the sets of Juno and The Glass House. He has painted murals for Facebook's Silicon Valley offices and Choe, an inveterate gambler, chose to receive company stock in lieu of cash payment. Those murals were loosely re-created by Choe's friends Rob Sato and Joe To for the set of the film The Social Network. During the 2008 presidential race, Choe painted a portrait of then-Senator Barack Obama for use in a grassroots street art campaign. The original was later displayed in the White House.