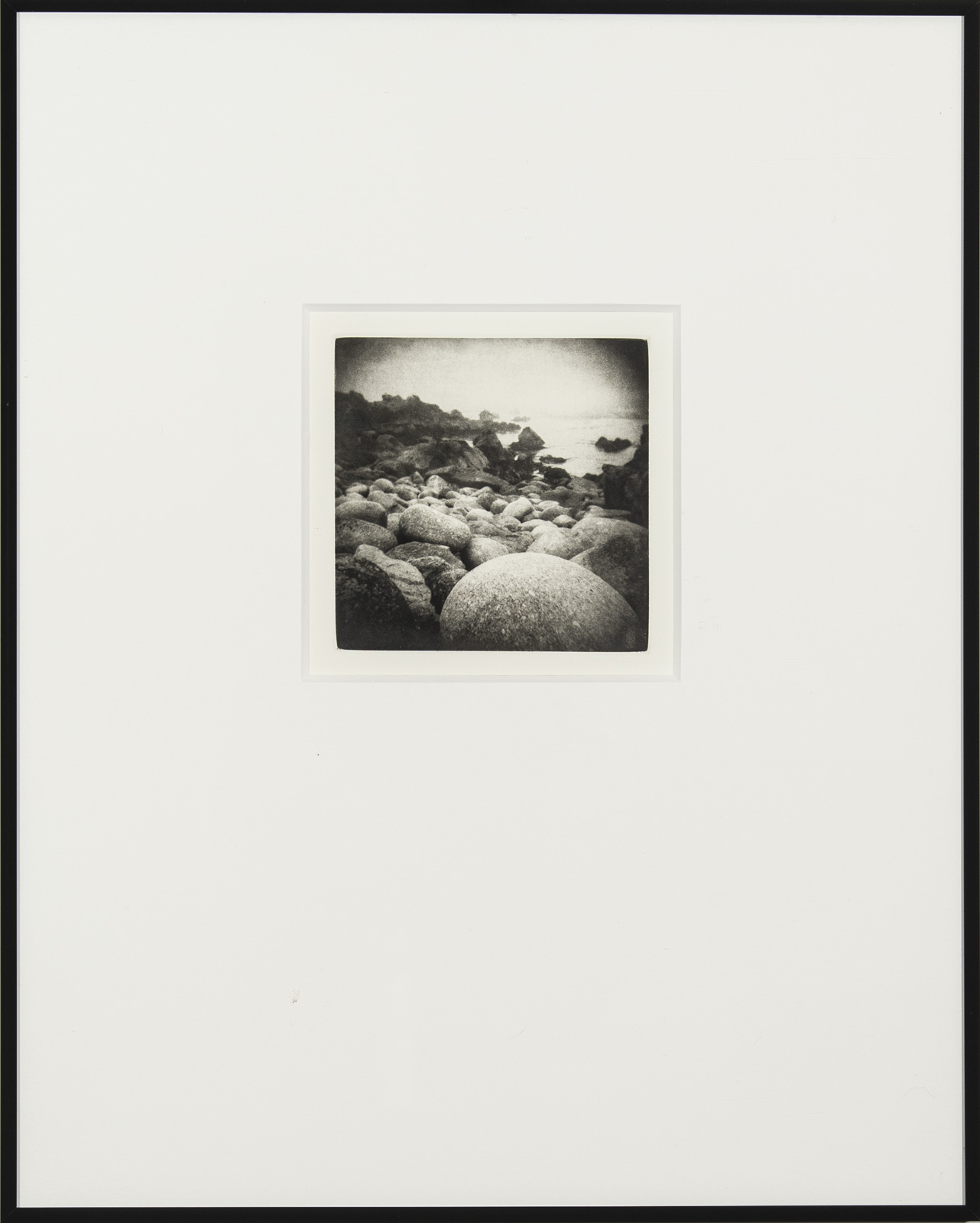 I Stand Amid the River
Photography
20" x 16"
Framed
Signature on the Back
black/white of large pebbles and water.
Retail Price: $500
Minimum Bid: $175
As a long-time practicing graphic designer, Erin Malone has spent many years working with images and contemplating structures of composition with image and typography. The need to satisfy her creative side is expressed through photography. The images that she is drawn to as a viewer as well as a maker tend to be the antithesis of the crisp, grid bound, modernist typographic, graphic design that she has spent many years making. Whether made through pinhole or zoneplate lenses or through the use of plastic cameras like the Holga, Erin's imagery is about time, light, motion, and the layers of what happens when these elements are mixed together. Blur, expressive motion, moody edges, double exposures, and color come together to create the image she sees in her mind rather than what is specifically in front of her eyes. Through the development of several ongoing projects, Erin is trying to understand the themes that run through her work so that she can follow them through to where they take her as an image maker.