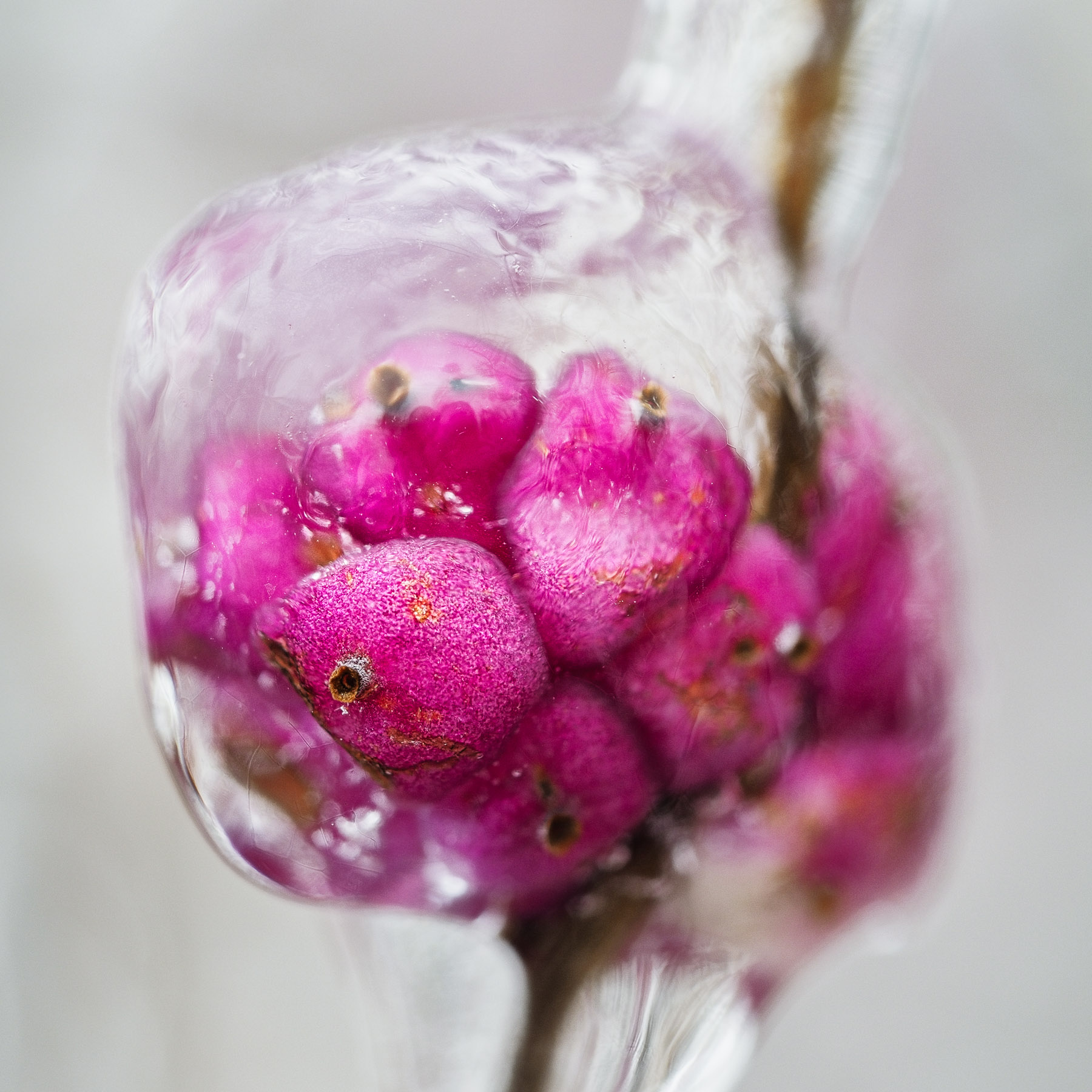 Ice Storm 2021 IV.
Photography
22" x 22"
Signature on the Back
Generously framed by Frame Custom Picture Framing
archival pigment print on photo rag paper
Retail Price: $800
Minimum Bid: $260
Frank Döring is a photographer based in Kentucky with one leg in commercial work (mostly architectural) and the other leg in the murky borderland between documentary and art. When the Covid lockdown threw a wrench into his project on county fairs, he decided to look for visual interest closer to home, by getting low to the ground with a magnifying glass. This reopened a world of wonder that he had long ignored, a world in which he would lose himself half a century ago during the endless summer vacations from elementary school. Frank is now exploring that vast world of small things again, this time armed, not with a landing net, but with a camera cobbled together from old darkroom and state-of-the-art digital equipment. A severe ice storm early this year provided him with rich material by turning precocious buds and tiny fruit from last fall into miniature jewels. They encapsulate, for him, the beauty of resilience and hope in the face of mortal danger.