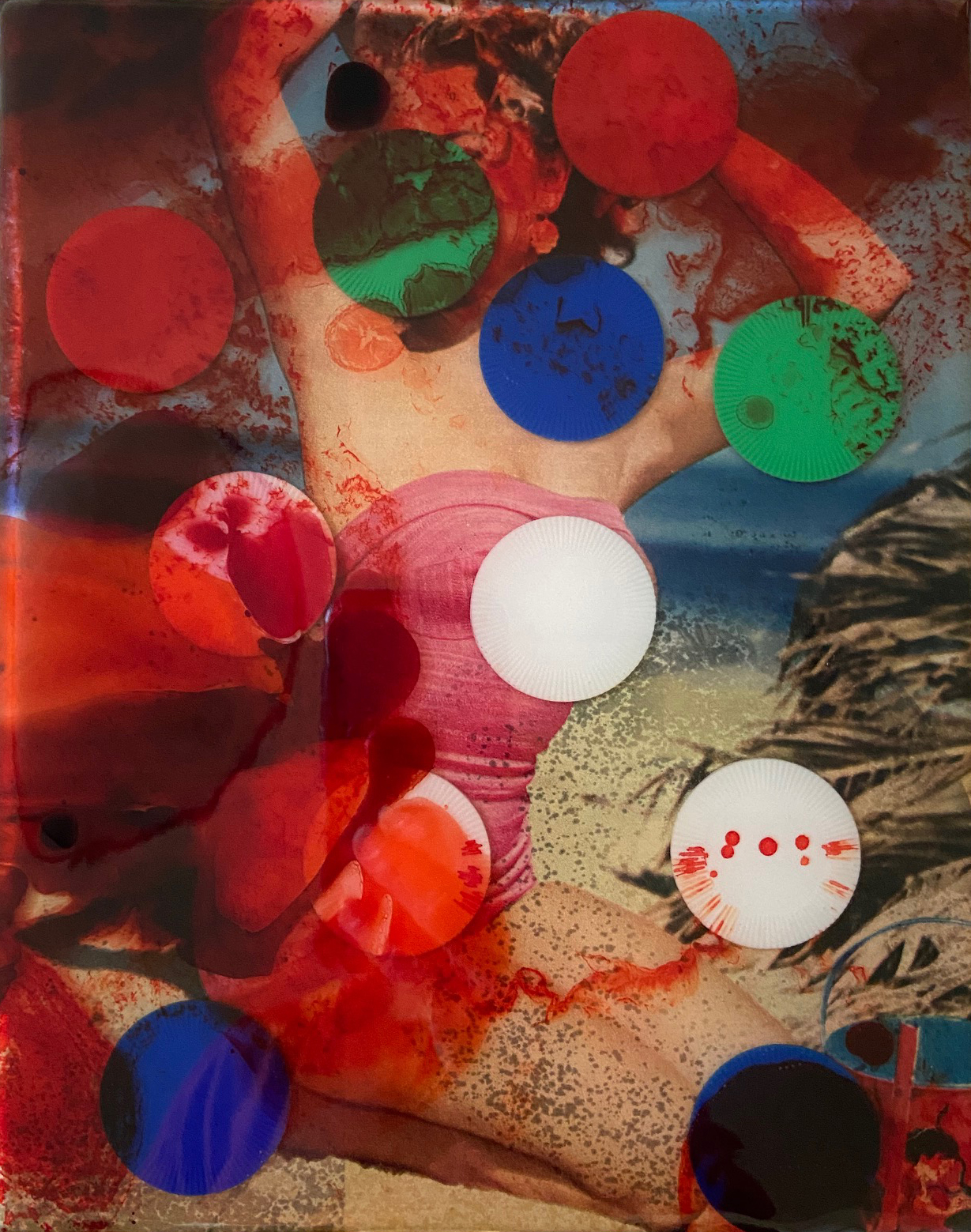 Ingrained
Mixed-Media
10" x 8"
Signature on the Back
ink, resin, poker chips, found image, and gold leaf on wood.
Retail Price: $800
Minimum Bid: $275
Bridget Whitlow's projects are inspired by observations of relationships, both within ourselves and with others, along with the complex, or unknowable truths in our lives. The darker elements of life that create stains on our sense of well-being and longing for certainty. At times her pieces are playful and at others, her work shows the broader spectrum of who we all are, or can be, and what immense breadth of emotions we can all feel. She uses mixed media in most of her work. Print and digital photographs, antique or other manufactured objects, resin, ink, gold-leaf, paint, and paper. Her vision is to create what comes up for her in the material that she is drawn to--material that is either emotion and idea-based or object-based. Some pieces are made within a week, while others marinate for months or years, until she finds that just right feeling on what needs to happen with them.