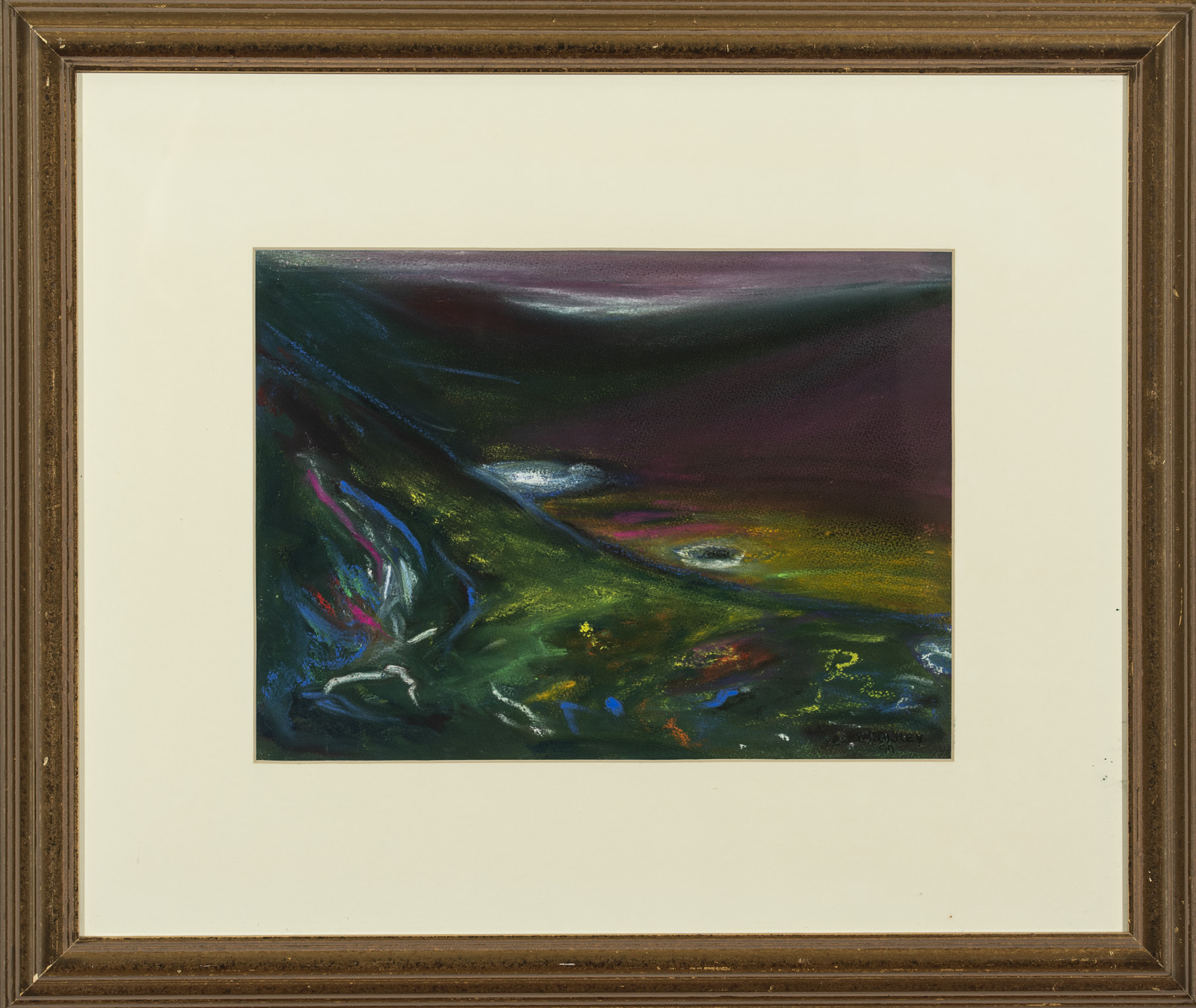 It's Dusk Over The Mountain Co Kerry
Drawing
21" x 26"
Framed
Signature on the Front
pastel on paper, matted and framed
Retail Price: $1450
Minimum Bid: $250
The Sea dominates much of Deidre Crowley's work. She has always had an extraordinarily strong connection to the sea. Swimming and being by the sea are essential for her. Painting is her passion. She loves using paint and color to create her responses to the places she lives in and loves. The physical act of painting is both exciting and demanding. A combination of inspiration and intuition allow her to make real the world she perceives. The act of painting is a mystery, no fool-proof methods – what makes a painting good in her opinion, is its "essence". Every bit of life is captured in her work. Every bit of life she has. Creating is first inspiration then perspiration combined with divine intervention. Her paintings are part of the mystery of life. She makes them because she feels compelled to. She makes them in a way that only she can make them, her way. They are part of the bigger picture of life – an endless canvas where we all work and toil to bring to life our dreams, our hopes, our realities. The mystery of life is the endless search for meaning.