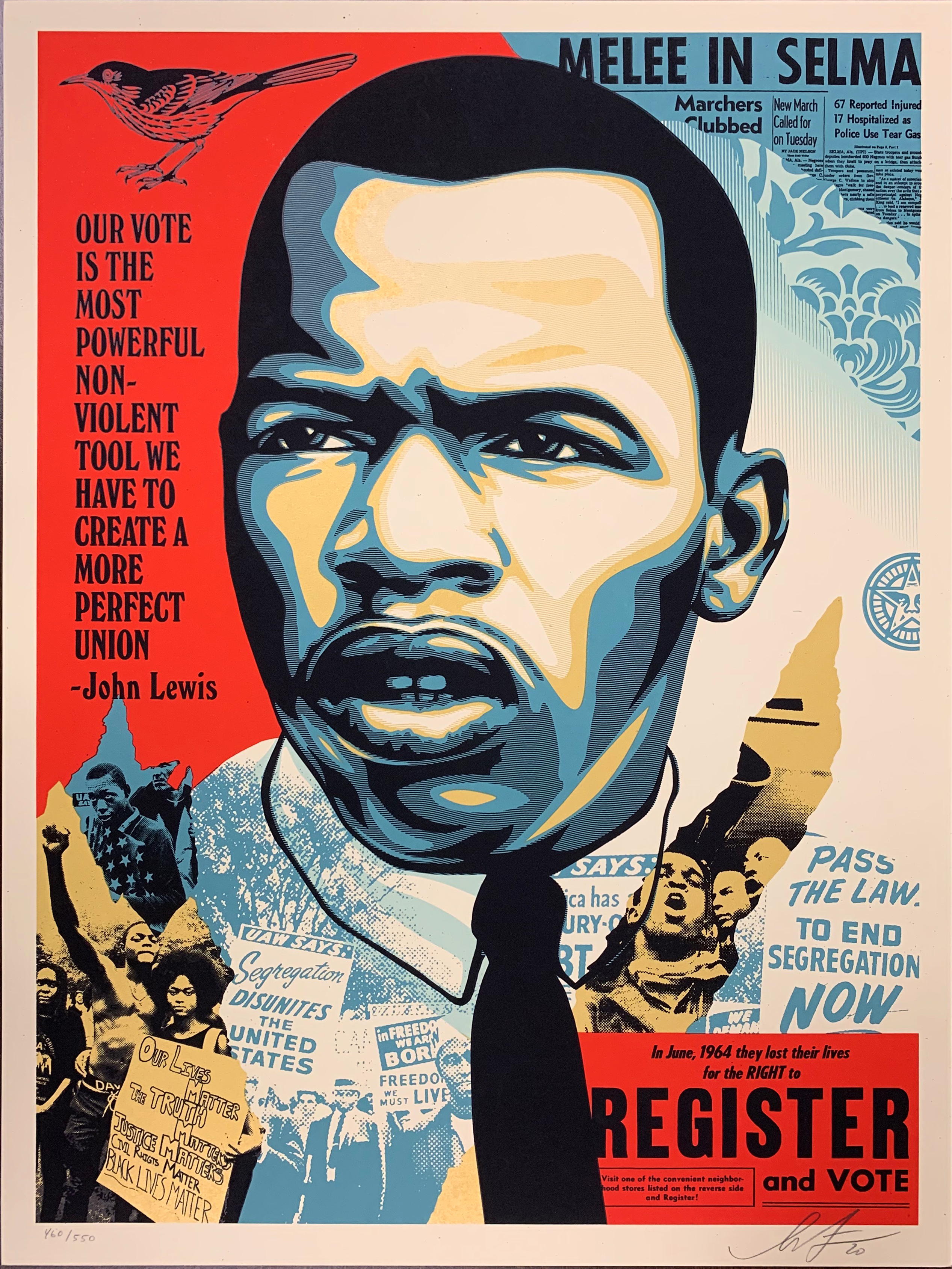 John Lewis (Good Trouble)
Print
28" x 22"
Signature on the Front
Generously framed by Sterling Art Services
screenprint on paper
Retail Price: $1500
Minimum Bid: $500
Shepard Fairey
Shepard Fairey's art career has been defined by his use of street art tactics to disseminate his images. Starting with his Andre the Giant has a Posse sticker campaign and then his Obama Hope poster campaign, he has utilized the medium in a way that has gained him entrance to the art establishment. His pieces have gone from being displayed on buildings and other surfaces in the street to hanging in the National Portrait Gallery in the Smithsonian, as well as other museums. Art impacts emotionally and study after study have shown that people are driven more by emotion than they are by intellectual ideas, and that intellectual ideas coalesce often around emotions. So there have been people that use that in a really dangerous, manipulative way for their own gain. Shepard would like to use those techniques in a community-oriented, generous spirit for everyone's benefit. He actually wants to make the invisible hand of persuasion visible. He's very transparent about what he's doing. Plus, art is great therapy for him. Just working on pictures is soothing for his feelings of powerlessness about all sorts of bad things going on in the world. If he feels like he's doing something, then there's also the therapy in that. He can't think of anything else that has that dichotomy in such a beautiful way.