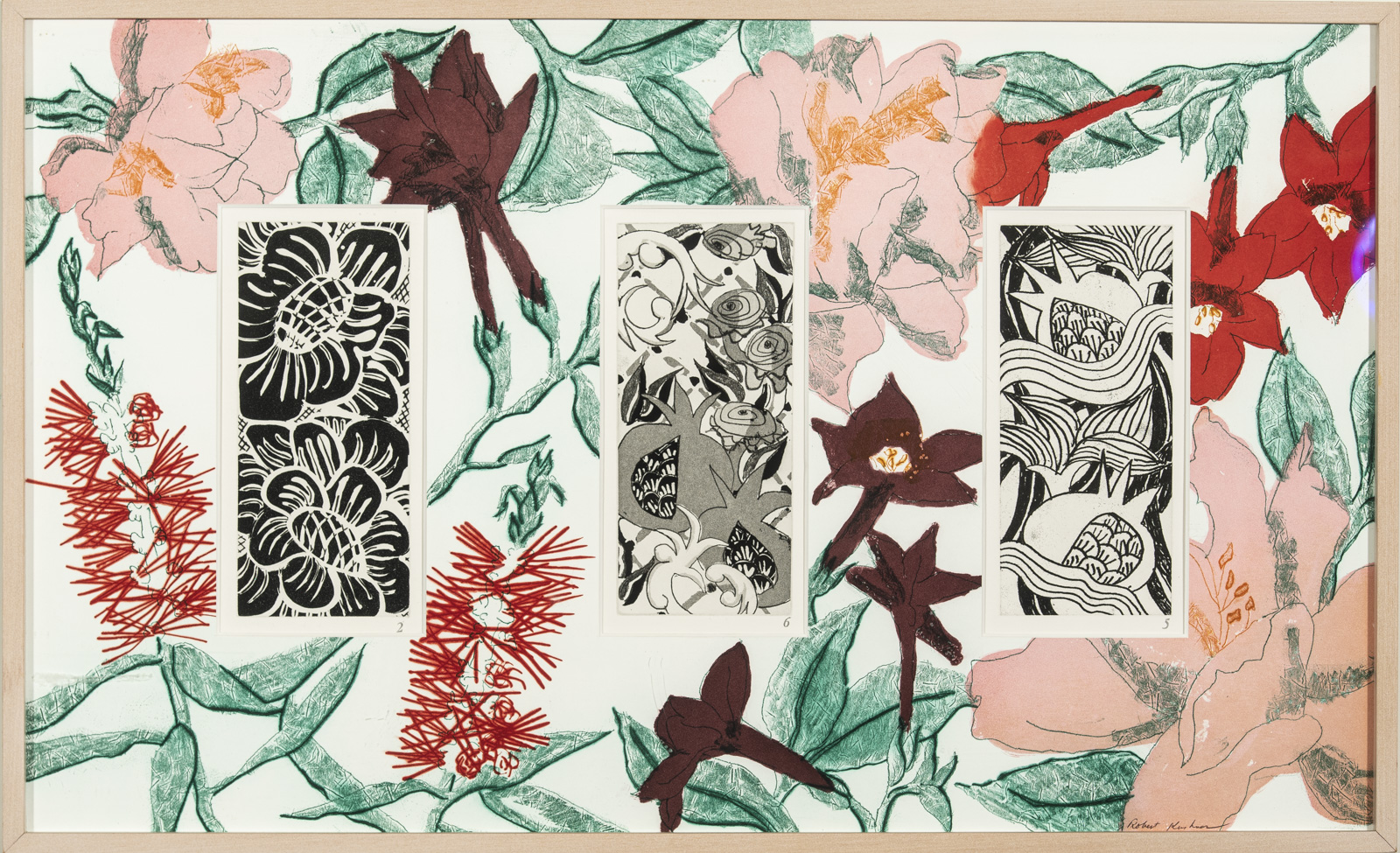 Joy of Ornament
Print
18.5" x 30.25"
Framed
Signature on the Front
color soft ground etching with aquatint and drypoint mounted on board with three windows.  three etchings in the windows, black flowers, pomegranates and lilies, and pomegranates and roses
Retail Price: $3000
Minimum Bid: $400
Robert Kushner
Robert Kushner's use of pattern refers back to some of his early experiments from the 1970s combining geometric pattern with floral and figurative elements.  However, he now utilizes a full spectrum of color, gold, silver and patinated copper leaf and a fracturing of the patterns to create paintings that are both complex and exciting to decode. Kushner has continually addressed controversial and often subversive issues involving the interaction of decoration and art and has been considered one of the founders of the Pattern and Decoration movement. His paintings are overtly beautiful and unapologetically opulent. His exotic and unique color sense has an emotional range that varies from somber and contemplative to exuberant and celebratory. His work has been exhibited extensively in the United States, Europe, and Japan since 1975 when one of his paintings was included in the Whitney Biennial. In 1984.