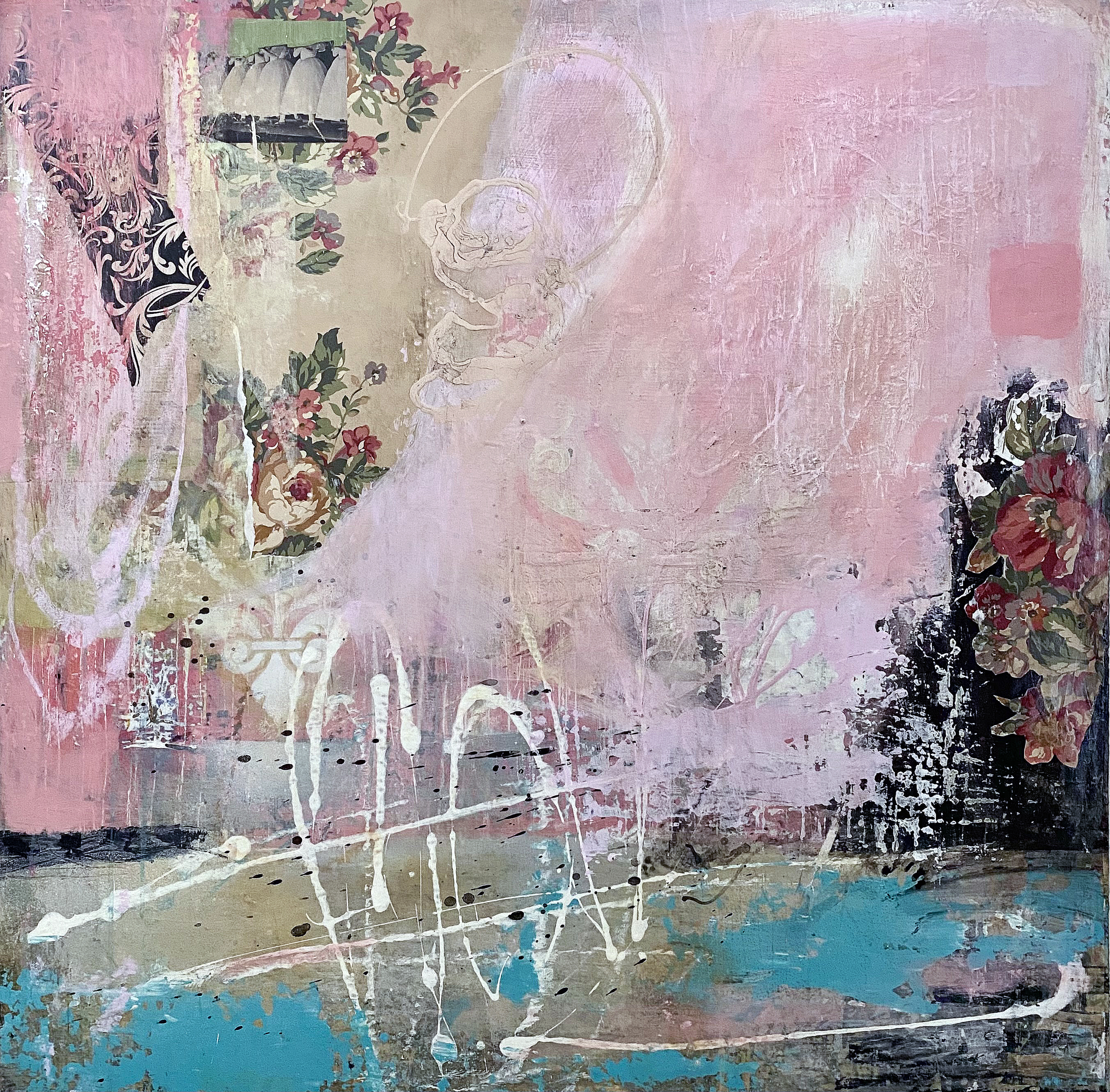 Just Dance
Mixed-Media
36" x 36"
Signature on the Back
acrylic paint, vintage wallpaper, vintage dance poster, other papers.
Retail Price: $1400
Minimum Bid: $500
Karen Meadows paints to feel joy and bring happiness to the world. Her work has layers, surprises, and beautiful colors. She loves vintage papers, collage elements, sanding, adding and subtracting. The painting process guides her as she strives to express joy. Karen was born in Northern California and raised by an artistic mother who allowed chaos and encouraged art making from a young age. She was surrounded by nature spending hours roaming the hills on her horse. The natural world has been a strong influence in her art making. Karen received her M.F.A. from California College of the Arts, and upon graduation was accepted into the Lausanne Biennale and her 10' x 14' fiber wall piece was selected to travel to various museums across Europe. In addition to art making, Karen has established herself as a valued educator, creating innovative art programs at Redwood High School. She is passionate about guiding students through the creative process and has written hundreds of inspiring project ideas. Her work is in private collections, as well as corporate buildings in San Francisco.