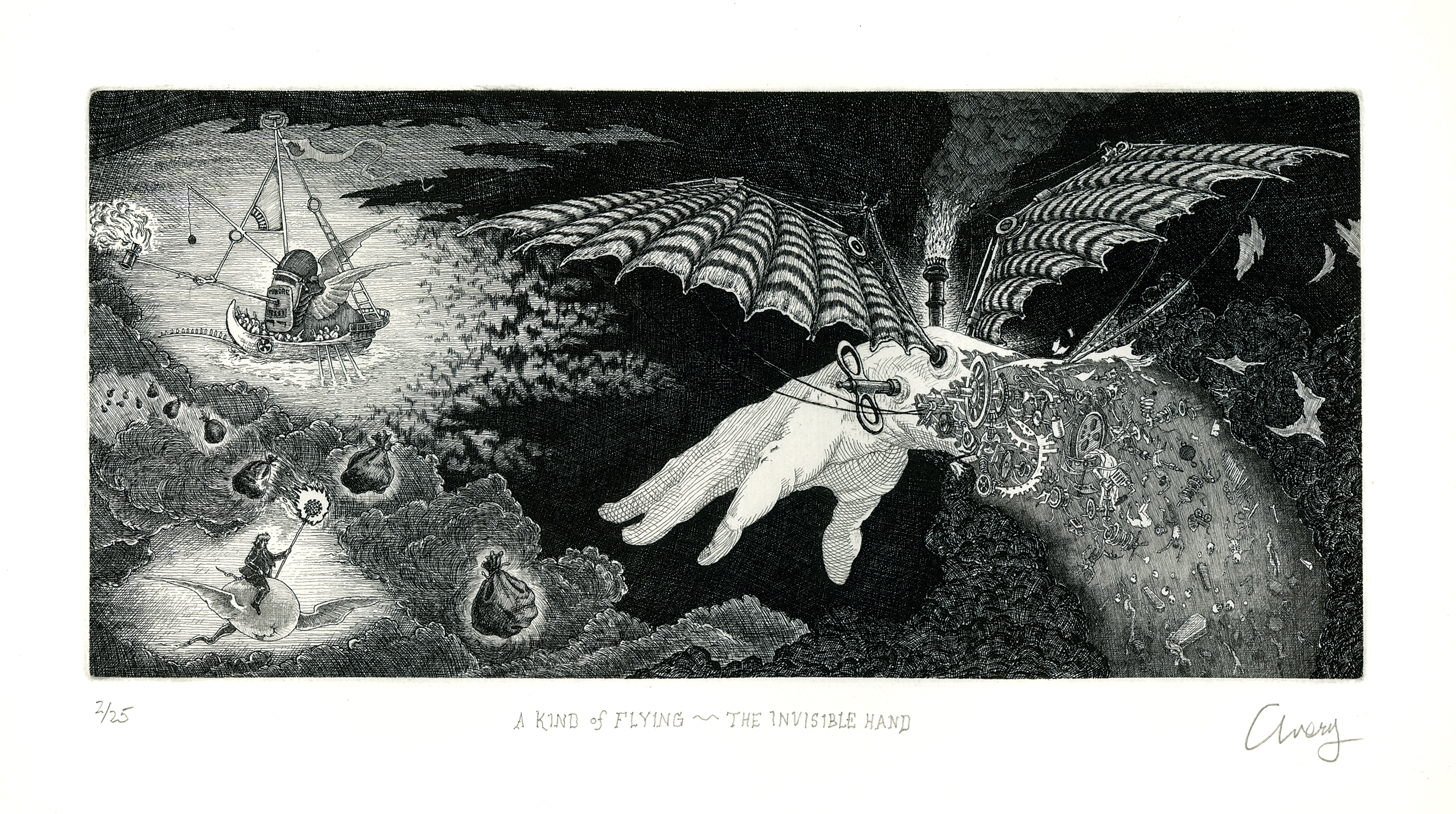 A Kind of Flying--The Invisible Hand
Drawings & Prints
13" x 18"
Generously framed by Underglass Custom Framing
Signature on the Front
hard ground black and white etching on van gelder simili japon paper print size is 9.25" x 14.5"
Retail Price: $650
Minimum Bid: $250
David Avery's printmaking practice is a bit of a solitary activity already, so sheltering in place actually simply provided more time for his work. However, he could not help but be influenced by the specter of mortality, as well the manipulation of the system that put so many lives in danger unnecessarily. He often is receptive to influences from past masters or history, so he thinks of this piece as Goya Meets Adam Smith.
David's entry in the 2019 Art for AIDS Auction, the etching MENDACIA RIDICULA (the Wheel of Ixion), was purchased by the deYoung Museum in 2020.