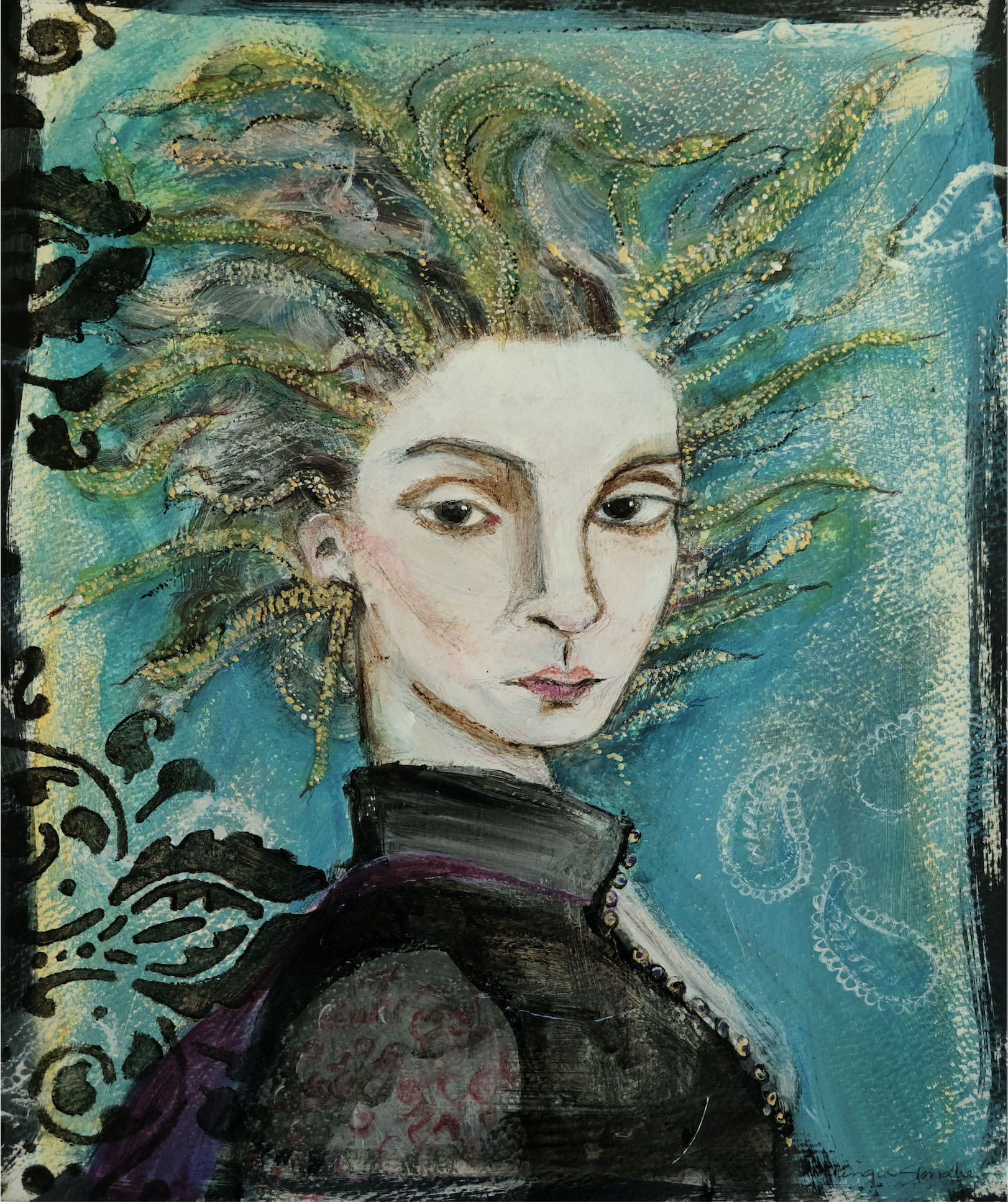 Lady Naga
Painting
15" x 12"
Signature on the Front
acrylic, pastel, pencil on paper mounted on board
Retail Price: $550
Minimum Bid: $200
Images appear around Ginger Slonaker. She finds shapes in clouds, and spot weird faces hiding in the stains on the sidewalk. In her studio, she often begins making art by scribbling, playing, and more scribbling. SheI'll look for camouflaged figures bobbing for her attention and help them surface. Often, it's not until a painting is complete, that she understands its meaning. She tries to not to get in the way of her subconscious. It does the real work in pairing together and illuminating the beliefs and experiences of life into her creative truth. Ginger thinks aspects of living and making art during COVID will undoubtedly surface in her future art. This time has taught me just how interwoven art and gratitude are with her life.