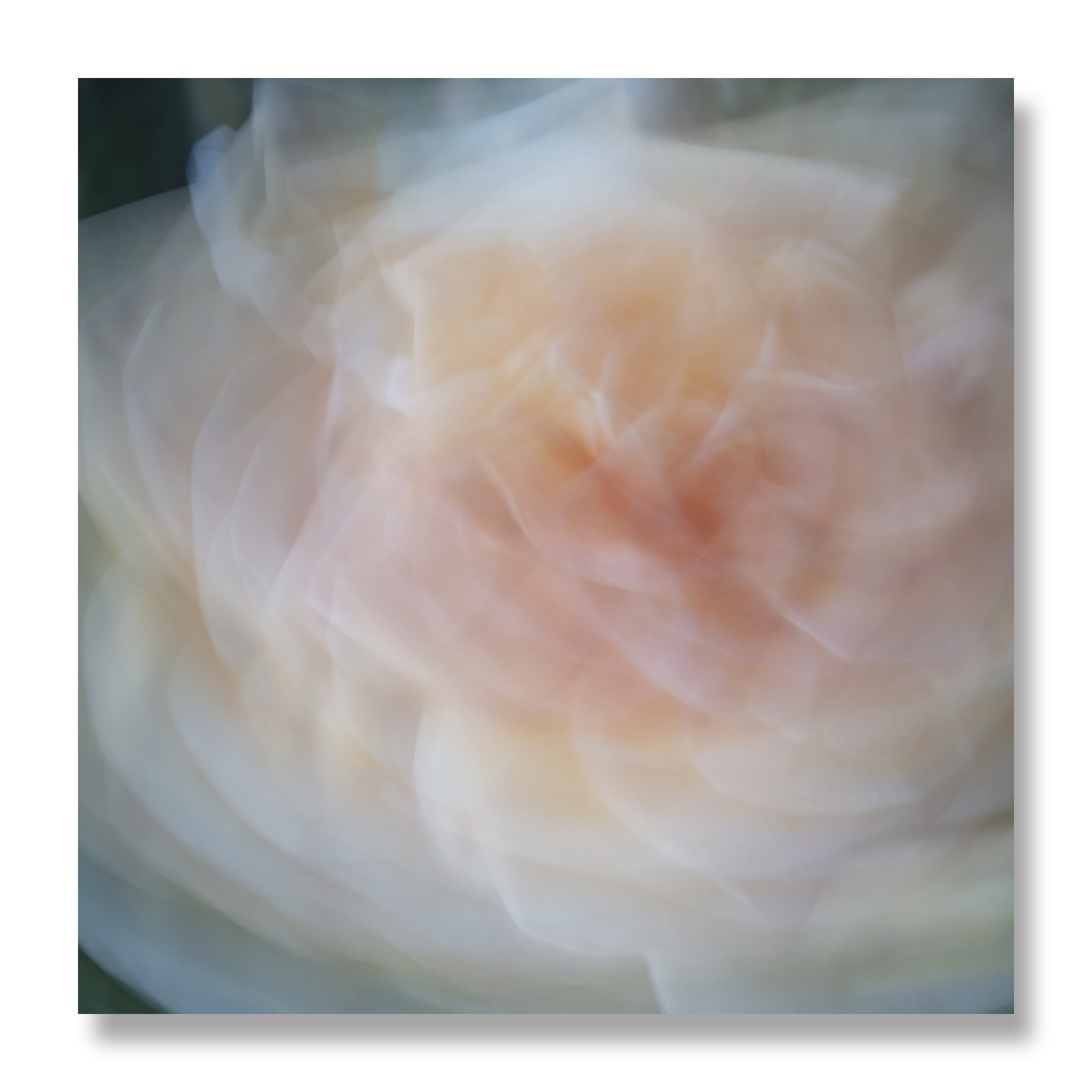 Linger- Rose Garden 1
Photography
16" x 16"
Signature on the Back
long exposure photograph, printed on aluminum, mounted to float 3/4 inch from the wall.
Retail Price: $500
Minimum Bid: $175
When Audrey Heller set out to do new work during lockdown, she was stymied. Her usual tactic of finding inspiration in new places and new experiences was not practicable. A trip out of town was a violation, a risk, and a transgression. Getting to the ocean was a chore. She had to work with what she was seeing every day, in the same couple mile radius from her house. Through months when she was usually out of town or busy commuting, she came to appreciate and marvel at the unfolding of nature around her. Walking every day, she watched flowers sprout, bud, bloom and wilt. Not just generally, but SPECIFIC flowers that she came to know and treasure. They helped her make it through the year.