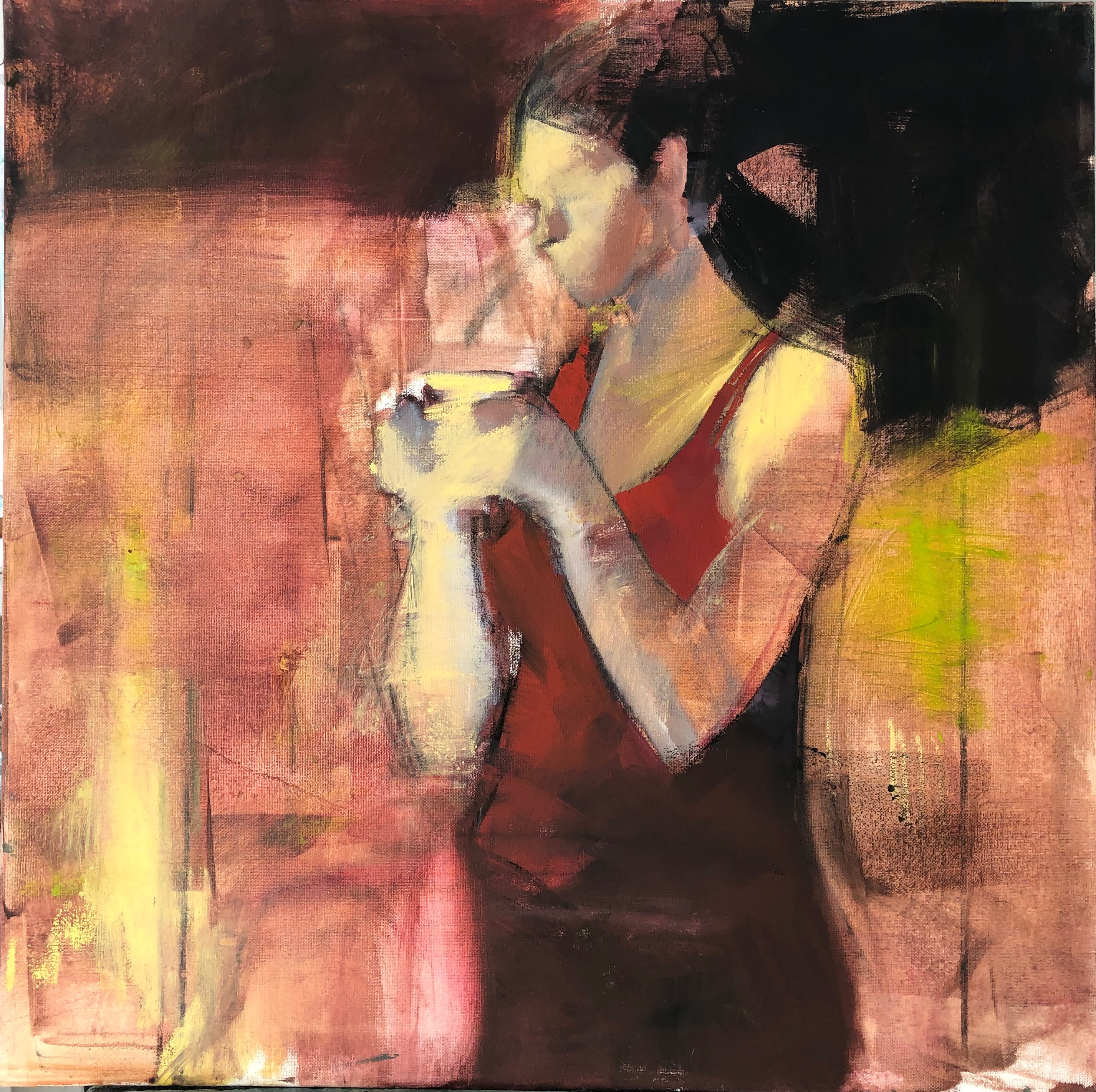 Little Bird
Painting
24" x 24"
Framed
Signature on the Front
oil paint and charcoal on canvas
Retail Price: $1200
Minimum Bid: $425
Sandra Speidel's latest work is about transcending the figure and transcending paint. She looks for ways to describe the figure beyond representation. This may be the suggestion of internal thoughts through symbols or lighting or color. The painting Little Bird suggests fragility and the preciousness of life, and at the same time the strength of the human spirit. Sandra paints in oils on canvas, and recently has started adding collage elements to her work. She has taught figure drawing at the Academy of Art University for many years and is represented by Desta Gallery and Jessup Cellars Gallery.