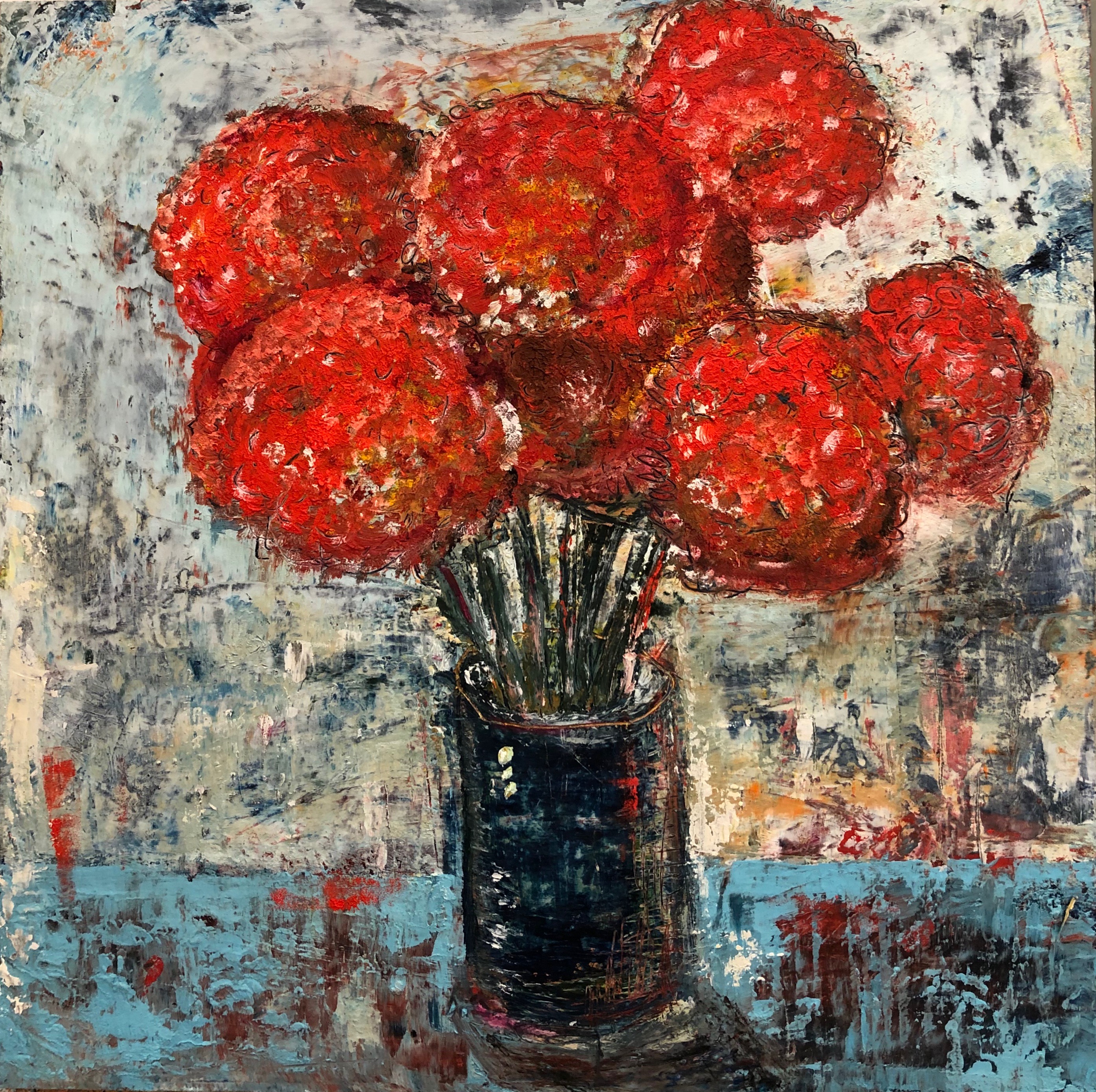 Looking for Joy
Painting
20" x 20"
Signature on the Back
created in the covid-19 pandemic, looking for joy was the first in the "flowering in place" series, my effort to channel joy during a very scary time in history.
Retail Price: $1100
Minimum Bid: $400
I make pictures to connect with something bigger and it requires trusting myself in ways that are unique to making art. My challenge is to trust the process, trust that I am guided on my path of creativity, a thing that keeps me balanced and connected. Visit my studio at 1890 Bryant Street Studios during spring or fall Open Studios.