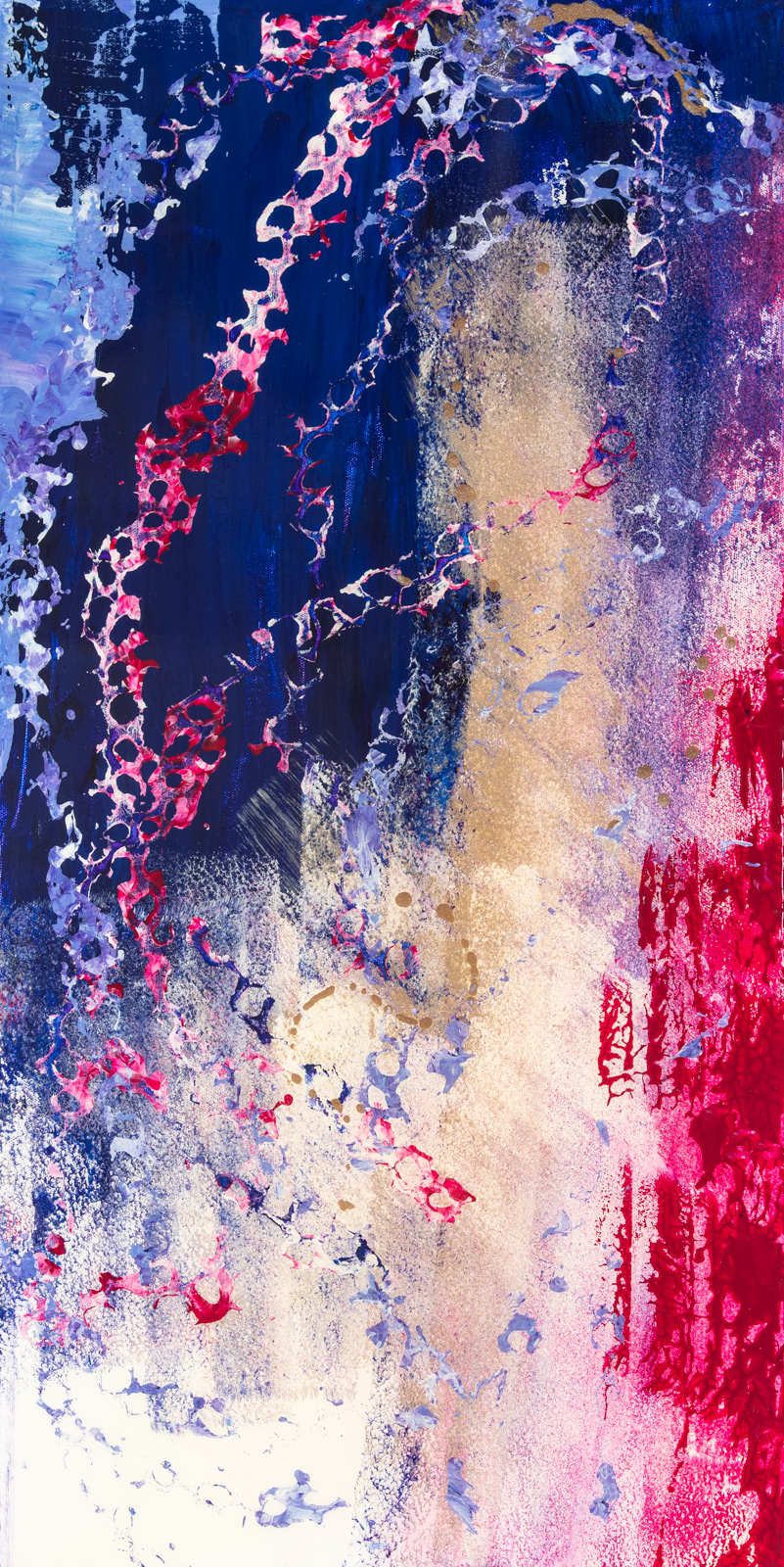 Luminescence
Mixed-Media
30" x 15"
Signature on the Back
acrylic and resin on canvas
Retail Price: $700
Minimum Bid: $250
Emily Conley
Emily Conley is a scientist, mom, wife and artist. She loves to play with color and texture. She is still in the early days of exploring herself as an artist. Because she's been home more during COVID it's given her a chance to make more art. It's been a bright spot in an otherwise difficult time.