More Than One Cause
With the advent of HIV treatments including PrEP, we have expanded our focus to include those who lack access to behavioral health care. They are typically poor and uninsured LGBTQ+, trans and gender diverse folks, those who are homeless, and those with substance use disorders. Often, they are our neighbors struggling with multiple identities including severe mental illness.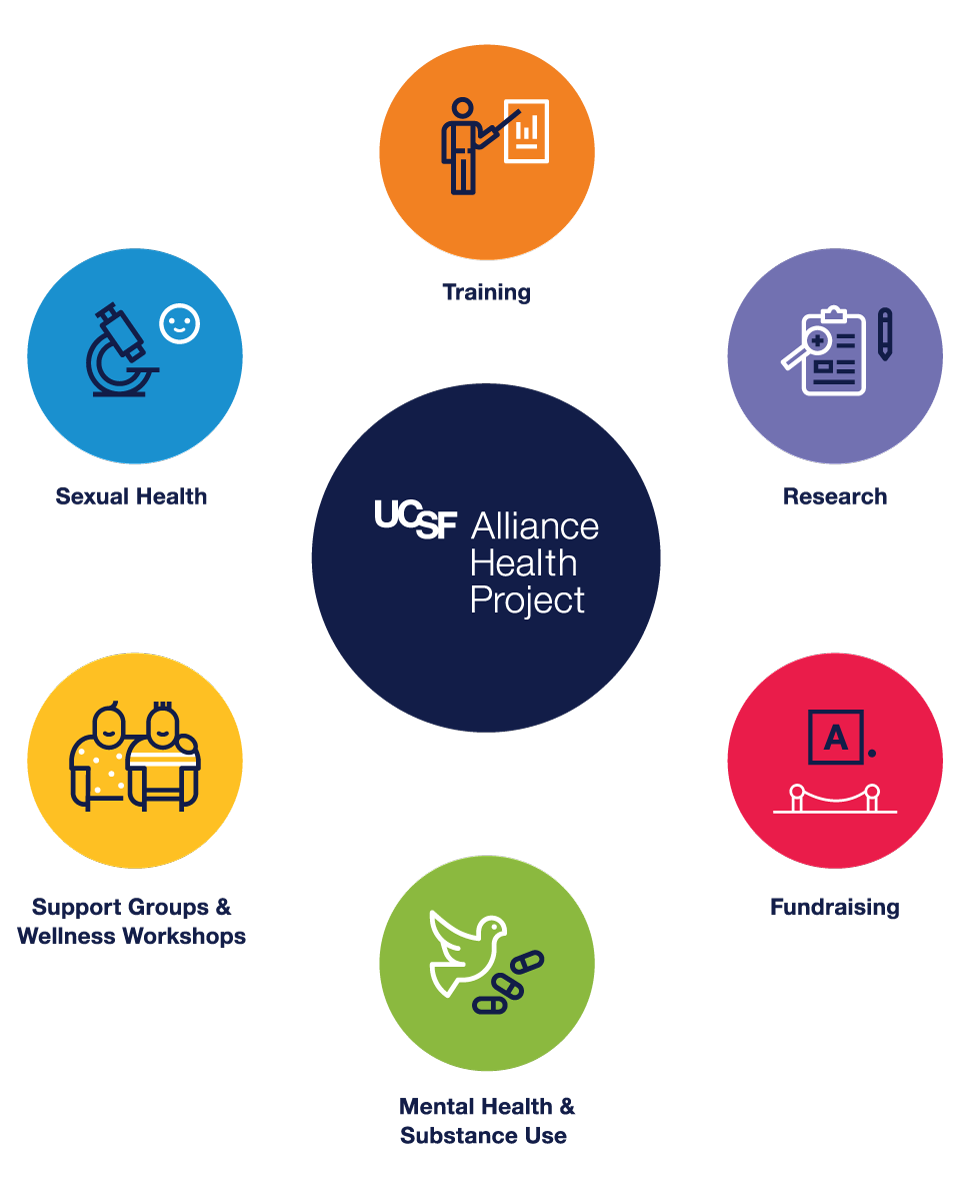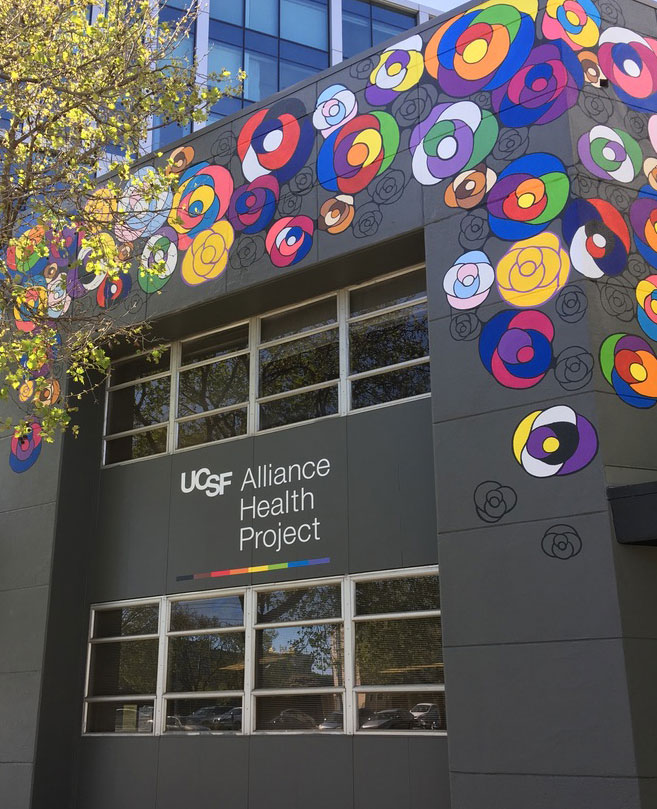 Art for AIDS – Our Beginnings
Art for AIDS began in 1996 as a small community event held by artists who felt powerless while watching their friends die of AIDS. The event was organized and lead by Ellen Sherrod and friends and was held at SOMArts Cultural Center. They proudly raised a few thousand dollars and donated it to the California AIDS Ride. After a few years of putting on the event, the group offered the event to AHP to produce and benefit from the auction.  Now, 27 years later, the auction has raised over $3 million, and has become an invaluable resource for the LGBTQ and HIV-affected clients at the UCSF Alliance Health Project (AHP).
Art for AIDS provides AHP with critical operating resources to serve more than 3,500 clients annually at our Market Street clinic. Today, the LGBTQ and HIV-affected clients at AHP are coping with health disparities like, homophobia, transphobia, racism, aging, isolation, income frailty, substance use, psychiatric disorders, and homelessness.
Art for AIDS gives us the opportunity to celebrate the progress we've made, but also focuses on the real needs that still exist within the community. HIV testing and key mental health services for the LGBTQ community will be supported by the funds that are raised at Art for AIDS.
This year, 180 works of art were generously donated and carefully selected by a volunteer jury. The same holds true for all the wine, cocktails, and silent auction certificates. The generosity of the community in putting together the event is unequaled.
According to Director Braulio Garcia LCSW, "Art for AIDS has played a central role in AHP's ability to respond to the needs of the people who have come to us for help for nearly four decades. It stands not only as our most important fundraiser, but also as a tribute to the arts community that has both been directly affected by the epidemic and as a testimony to the generosity of Bay Area artists. We couldn't be more grateful to them for their support!"
AHP Community Advisory Board member, Brad Hare, MD, conjures the generosity. Hare said, "Art for AIDS is a chance for our family of supporters to come together and celebrate the resilient and creative spirit of the LGBT and HIV-affected communities in the Bay Area and to sustain the impactful work done every day by the staff of the Alliance Health Project."
The event continues today with that same spirit; bolstered by an outpouring of community support, a wealth of volunteers, sponsors, and those committed to maintaining the spirit of community love and support. Many of the same artists and attendees continue to contribute because they are loyal to the event and committed to the cause. Each year Art for AIDS has gained in stature and notoriety and continues as an event that follows its original mission—to raise much needed funds for those with, and at risk for, HIV as well as those who struggle with other mental health crisis's, including substance use disorders and psychiatric illness.
 
Thank You For Your Support of Art for AIDS.