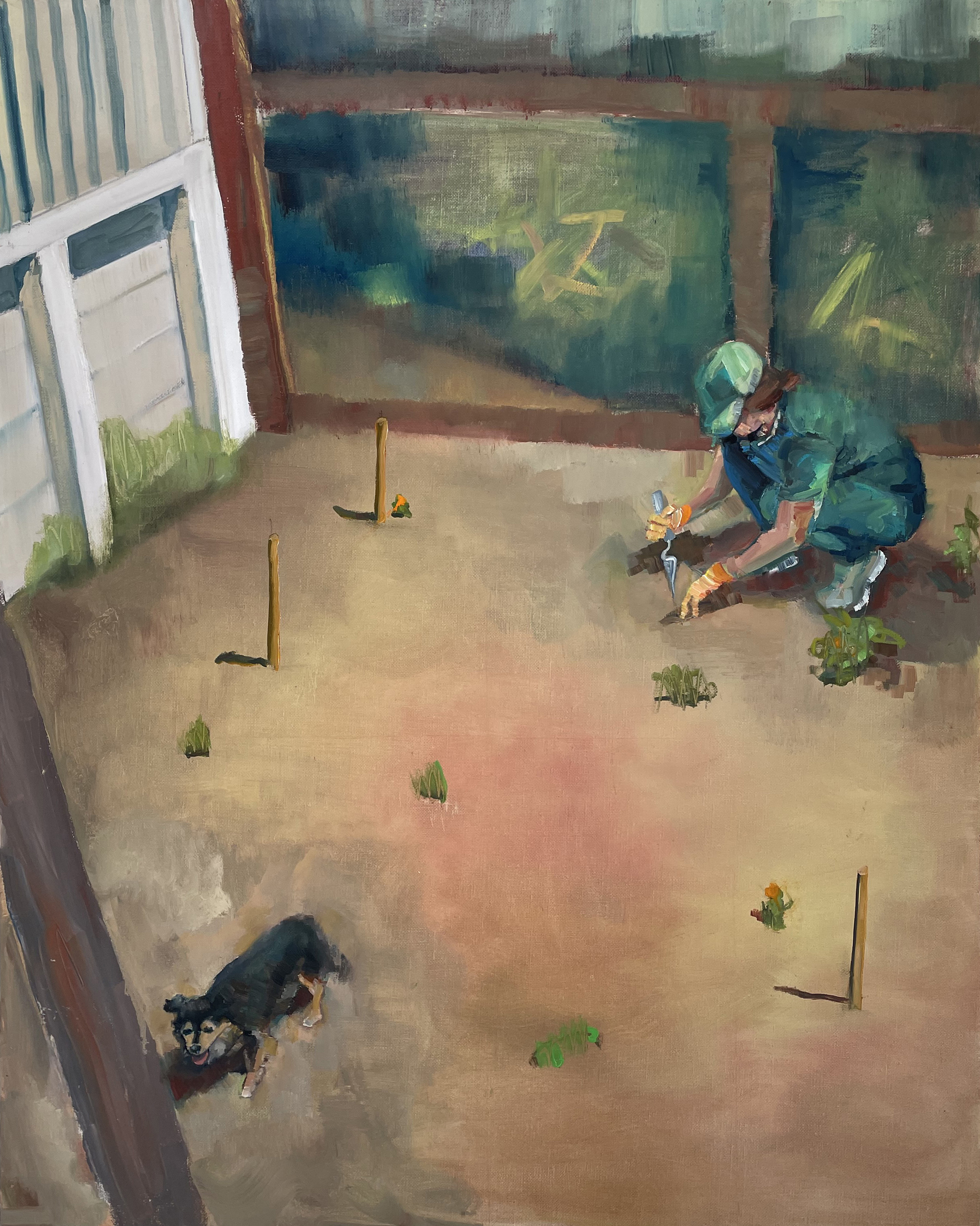 Pandemic Gardening 2020
Painting
30" x 24"
Framed
Signature on the Front
oil and oil bar on linen
Retail Price: $1800
Minimum Bid: $625
Art has been a driving force in Stela Mandel's life as far back as she can remember. As a teenager, she majored in advertising and illustration at the High School of Art and Design in New York City. There, she was fortunate to study with Max Ginsburg, a social realist painter, who taught technique through a lens of activism. After college, a year of teaching special education in the Bronx and a year of designing country music album covers in Nashville she found her career calling in medical illustration. Graduate school brought her to San Francisco where she studied anatomy, physiology, surgery and medical and scientific illustration. For the next few decades Stela worked as a Medical Illustrator while painting whenever she could. These two careers complementary in expected and unexpected ways. These days she is able to focus more on her art at her studio in the Industrial Center Building in beautiful Sausalito. In Mandel's representational work she paints scenes of everyday life--people, places and activities. This year, while staying home because of Covid19, she painted to help her understand the extraordinary times we are living in and to memorialize her observations. Her Pandemic Diaries series focuses on the ordinary activities of life that are impacted.