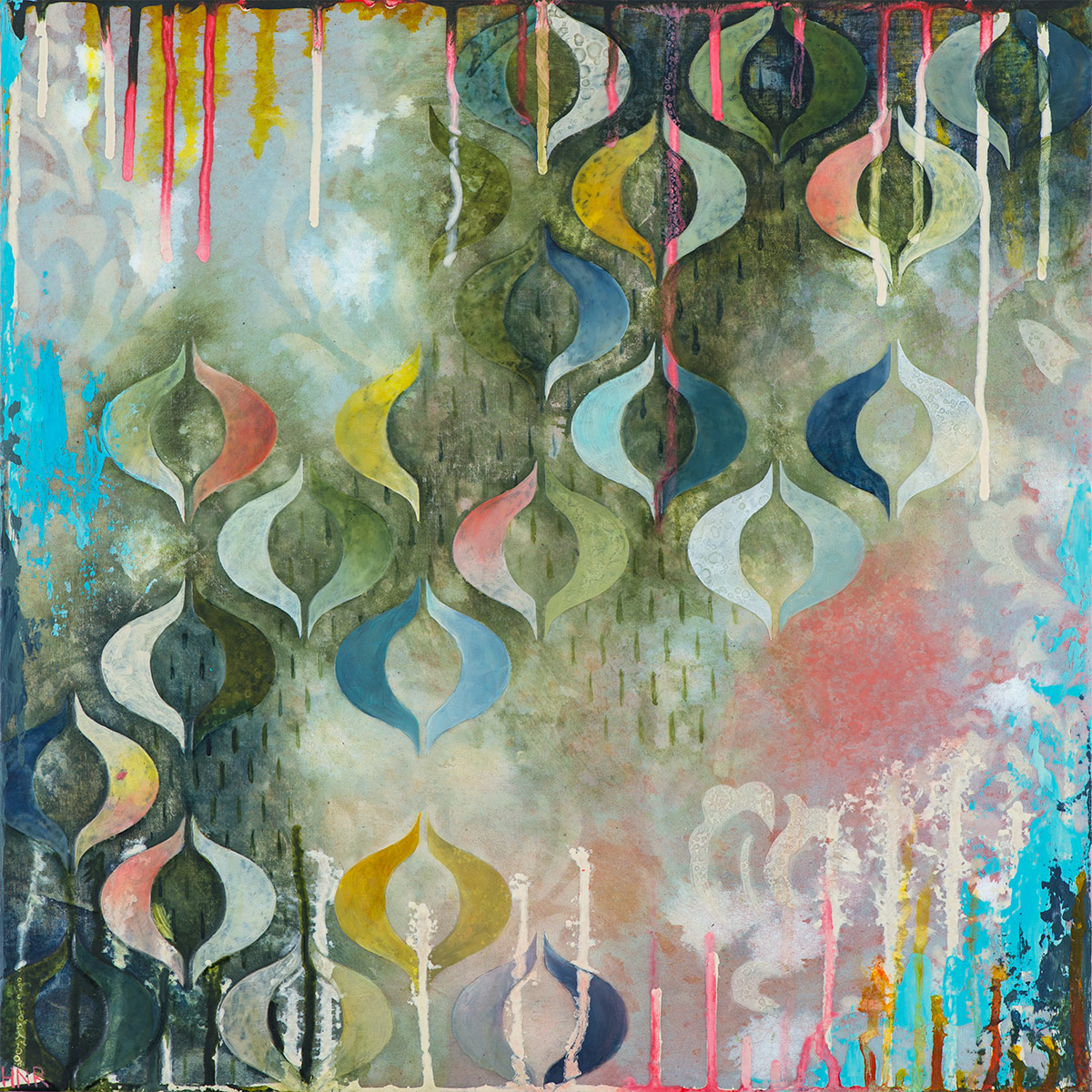 Patience
Painting
16" x 16"
Signature on the Back
acrylic and fabric on cradled panel
Retail Price: $500
Minimum Bid: $175
Heather Robinson is a San Francisco-based painter who's inspired by textiles and decorative patterns. She starts by working on a layer of fabric, building paint and medium up on the surface with pattern and abstraction. Her studio is located within a gallery and retail space, and at the beginning of the pandemic, Heather wasn't able to get to her studio for several months. Now she's able to get back in to paint, but her available working hours are still reduced to avoid running into too many people.