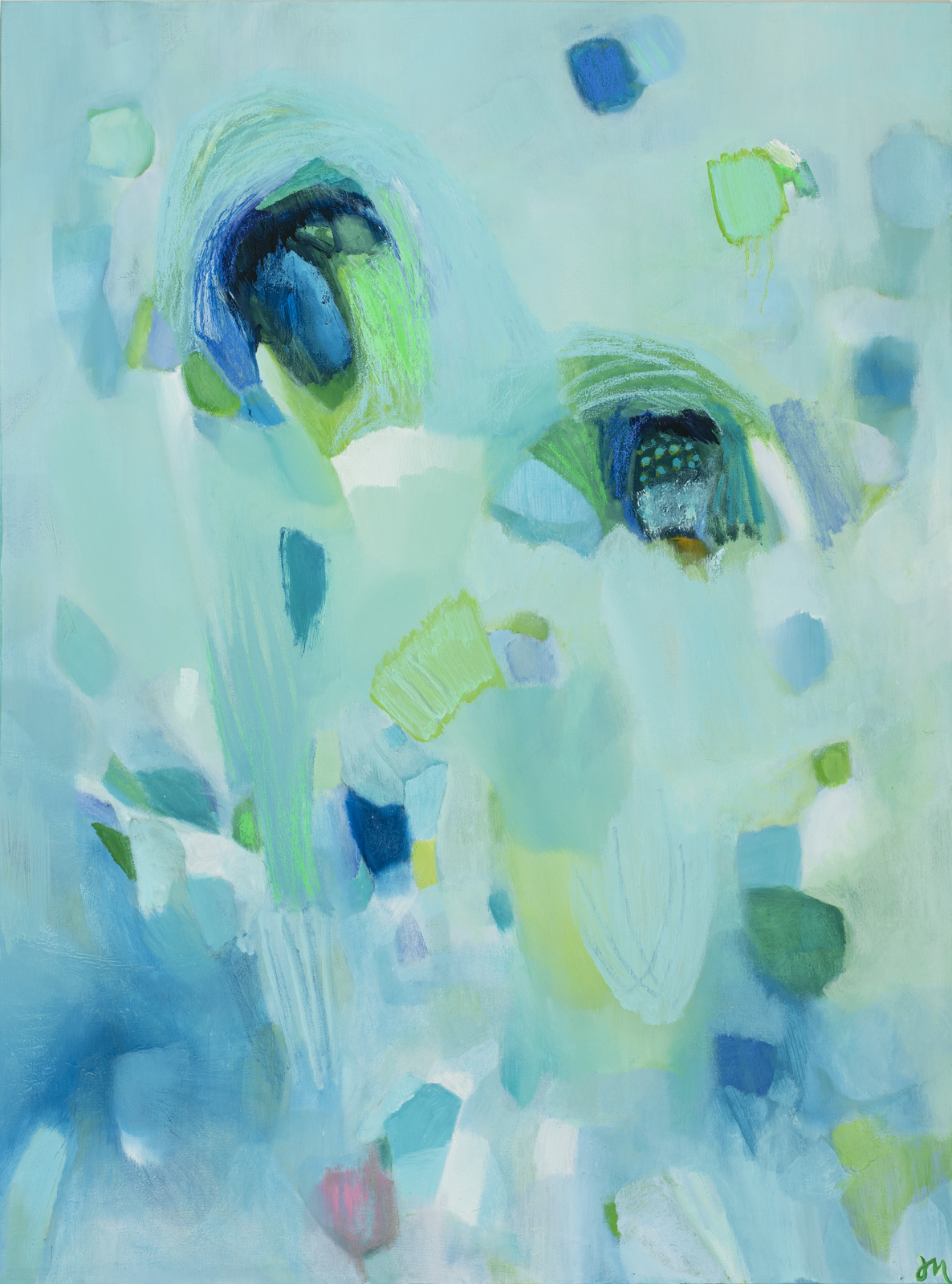 Peacocking
Mixed-Media
40" x 30"
Signature on the Front
2019 original artwork: mixed media on canvas.
Retail Price: $3000
Minimum Bid: $1050
A southerner, born and raised in Winston-Salem, North Carolina, Marisa LaVallee left her hometown and job in pursuit of a master's degree at California College of the Arts in San Francisco. Her west coast time has provoked immense reflection, profound growth, and fruitful exploration of her lifetime passion for painting and creating - a cathartic relationship which has revealed itself as both healing and infinitely inspiring. Her work is a personal renaissance of mixed media, constantly evolving. A fascination with finding "just the right blue" -the powerful, richness of white and gray oil covering color--the sexiness of black charcoal in juxtaposition with soft strokes . . . these are just a few visual moments that excite her. Most recently, she's been focusing on negative space, often starting out with a scene or image, only to deconstruct by reorganizing shapes, patterns, and colors into a compelling composition. She also accepts commissions, which incites a unique opportunity for her to both collaborate with a patron and expand her thinking beyond her current studies. In addition to painting, she is passionate about interior design and installations, with the knowledge that the space around us influences mood and therefore should be carefully crafted to create the best quality of life.