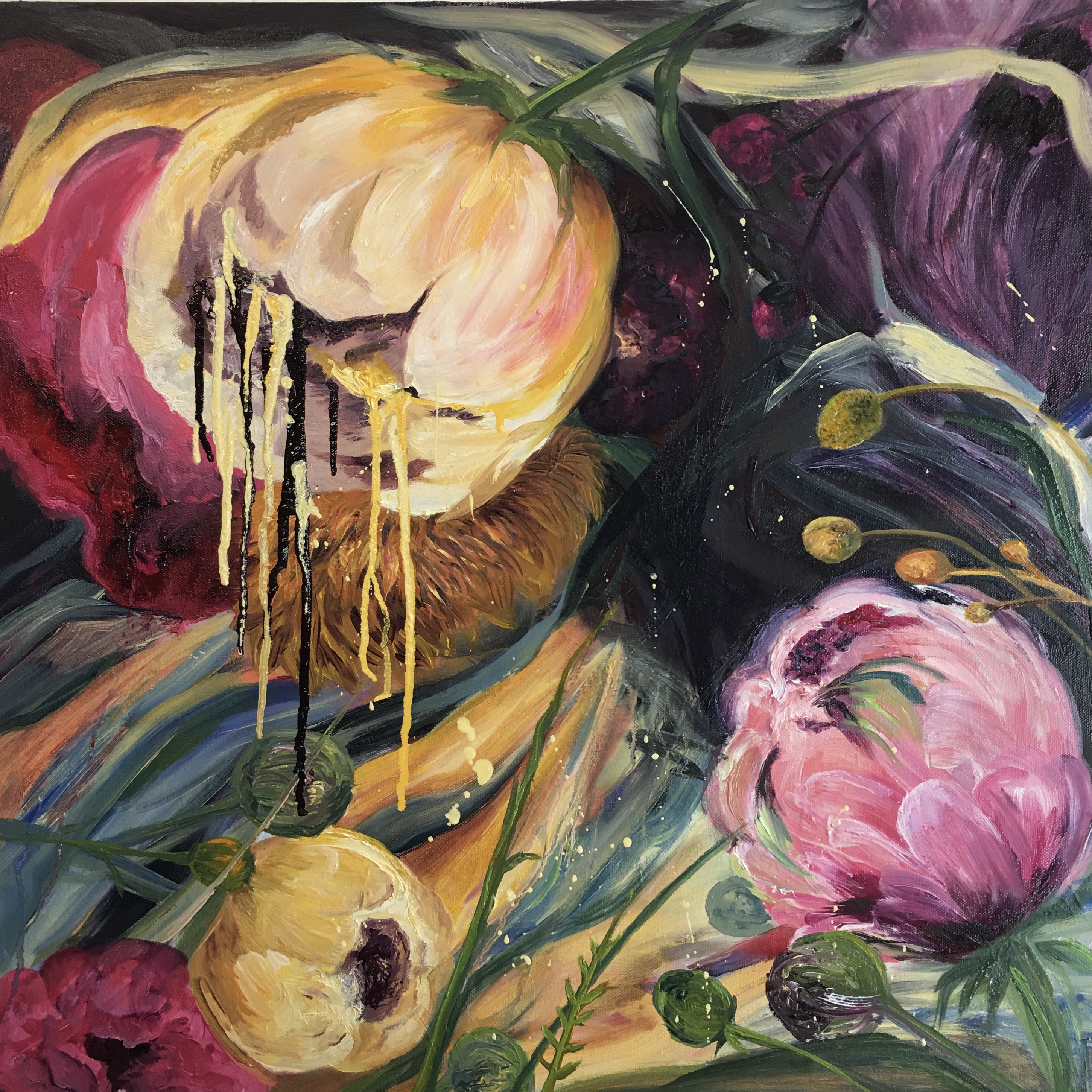 Peonies
Painting
24" x 24"
Signature on the Back
oil on canvas. gestural abstraction mixed with symbolic representation.
Retail Price: $2400
Minimum Bid: $850
After raising her children and a lifetime career in technology, Anna Sidana came to the arts late in life. Through painting, she has traveled to previously unavailable emotional depths and uncovered new interpretations of the world. Her art explores an emotional connection with complex family histories by coming to terms with her childhood and deciphering my inspiring yet complex Indian heritage. She takes a contemporary twist on landscape painting by blurring the traditional horizon, foreground, and background, and keeps the viewer in a psychological and atmospheric space. Through gestural brushstrokes, she creates a labyrinth that is a contemporary and conceptual world of abstraction and symbolism. A multitude of emotions arose as Anna faced the tragedy of the pandemic unfold for so many families and it also crystalized her own priorities in life. She feels so much gratitude for her art practice and continues to grow from these experiences.