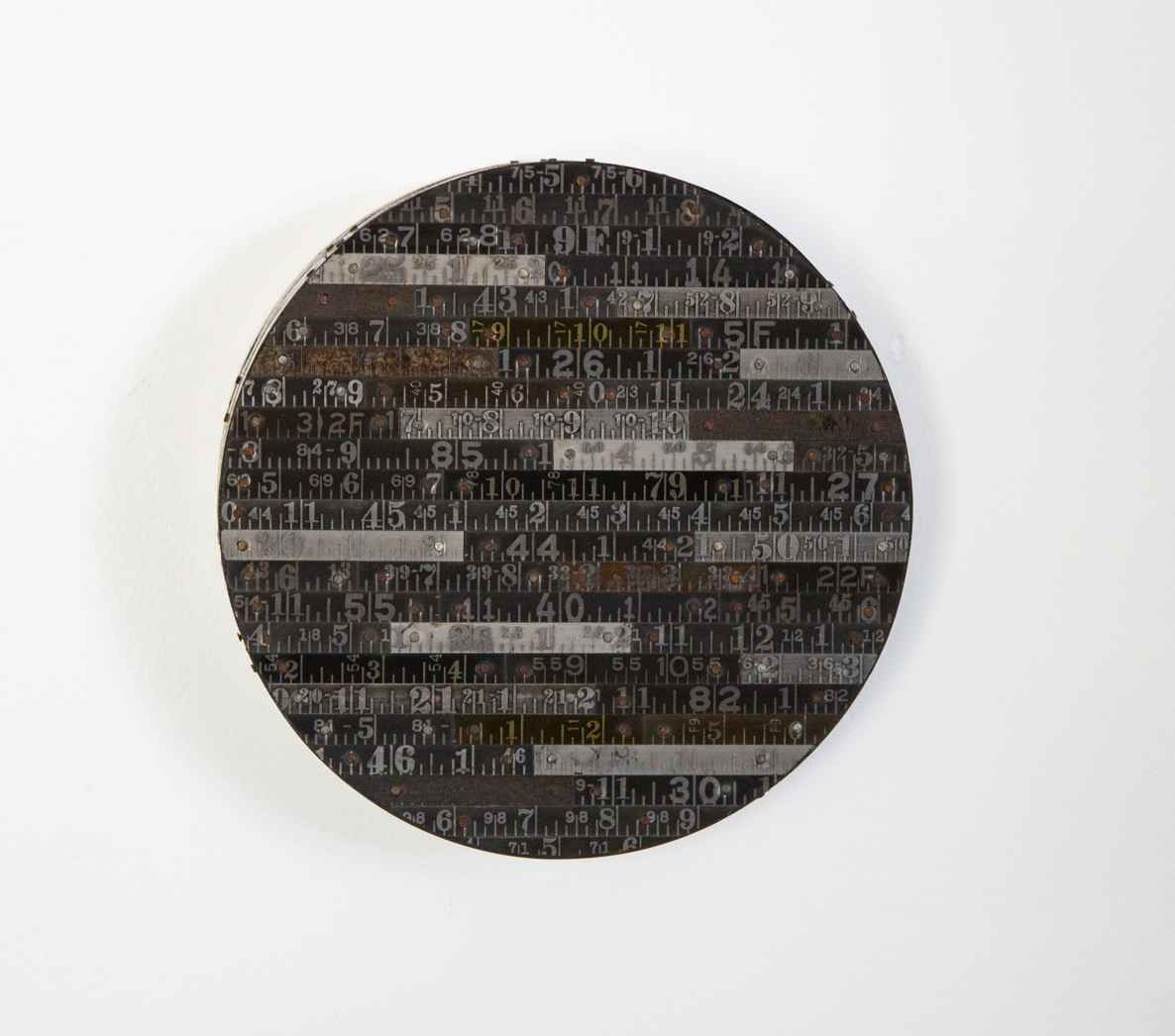 Point
Sculpture
8" x 8" x 3"
Signature on the Back
vintage tape measures and nails on panel
Retail Price: $1000
Minimum Bid: $350
Materials are often the driving force and inspiration behind the works of art that Tim Yankosky creates. He has always been drawn to the functional wear and patina of vintage and found objects. Recently, vintage measuring tapes and their cases have captured his attention and he enjoys the challenge of repurposing these old objects for a journey in which they were never intended for. He creates a new environment for these objects to "live on" in a new form of being, by way of contemporary works of art. He hopefully imparts to them longevity, by featuring them in this unsuspected new function. Yankosky's works of art are often derived from his tempestuous childhood and the feeling of being trapped in circumstances that he could not escape from. Often he is telling a personal narrative that plays out in his head while creating. In this latest series, working predominantly with measuring tapes, he is dealing with his own issues of being measured and judged by others.