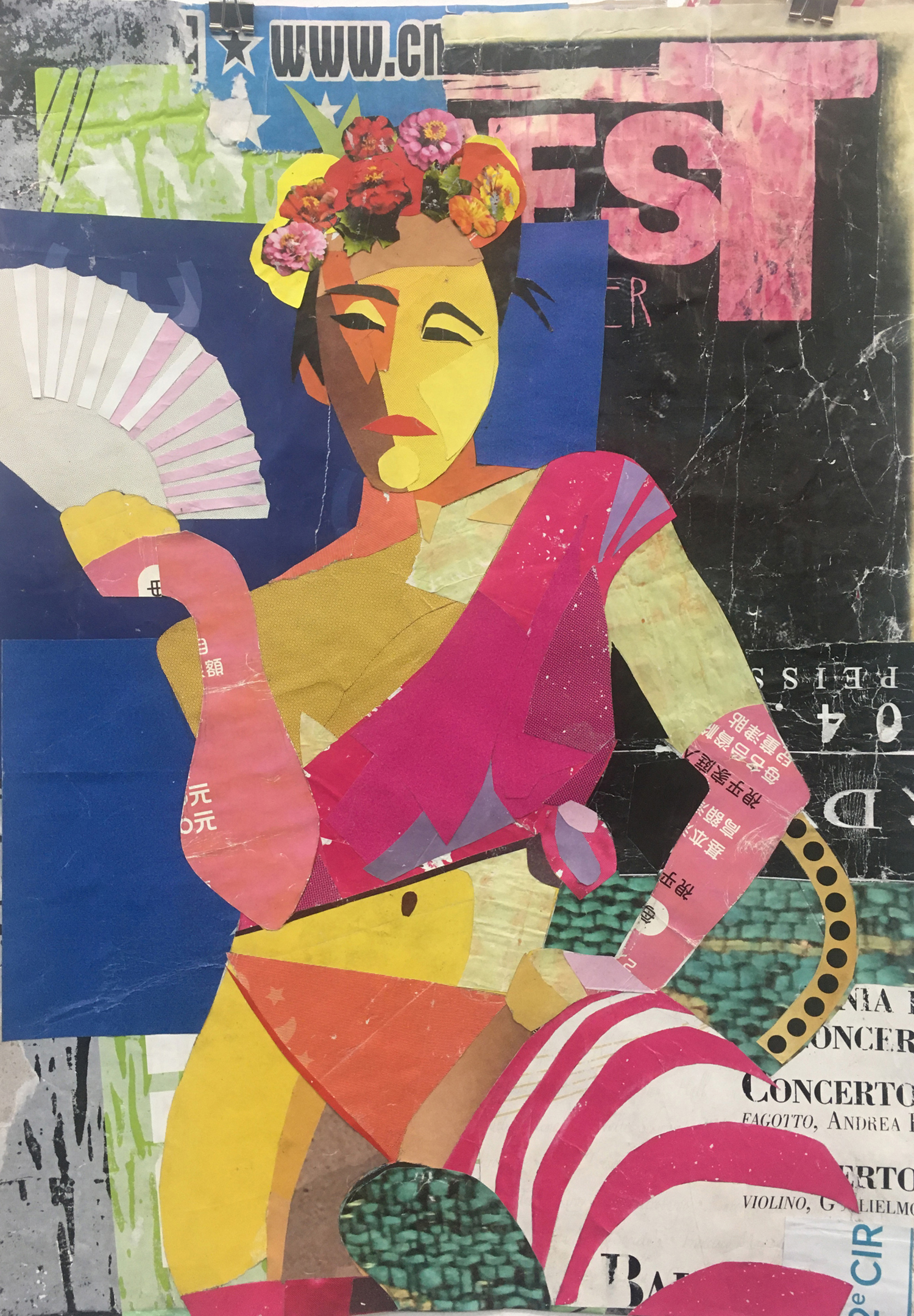 Poster Girl (Karen)
Mixed-Media
29" x 22"
Framed
Signature on the Front
collage of street-poster fragments on paper.
Retail Price: $950
Minimum Bid: $350
For years Catherine Mackey has incorporated street posters into her paintings of urban architecture to enliven and inform the process. The collage element is now becoming more important, even dominant, in her work. During the Covid lockdown she started to participate in Zoom figure drawing sessions. On long poses she began to reach into her boxes of poster fragments instead of her coloring media. This upped the energy level and injected a much-needed element of fun! Mackey has been living and painting in San Francisco for more than 20 years. Her work explores the pragmatic architecture of manufacture and distribution, which can be found at the edges of a city: factories, dockyards, piers, and warehouses. She has documented many of the piers around San Francisco and she enjoys not only the buildings, but also the salt-stained wooden structures that hold them over the water. In her previous career as an interior architect, she created highly designed environments. Now, she finds beauty in the non-designed and the accidental, and she encourages viewers to take a fresh look at the streets through which they move every day, hopefully to discover their own unexpected delights.