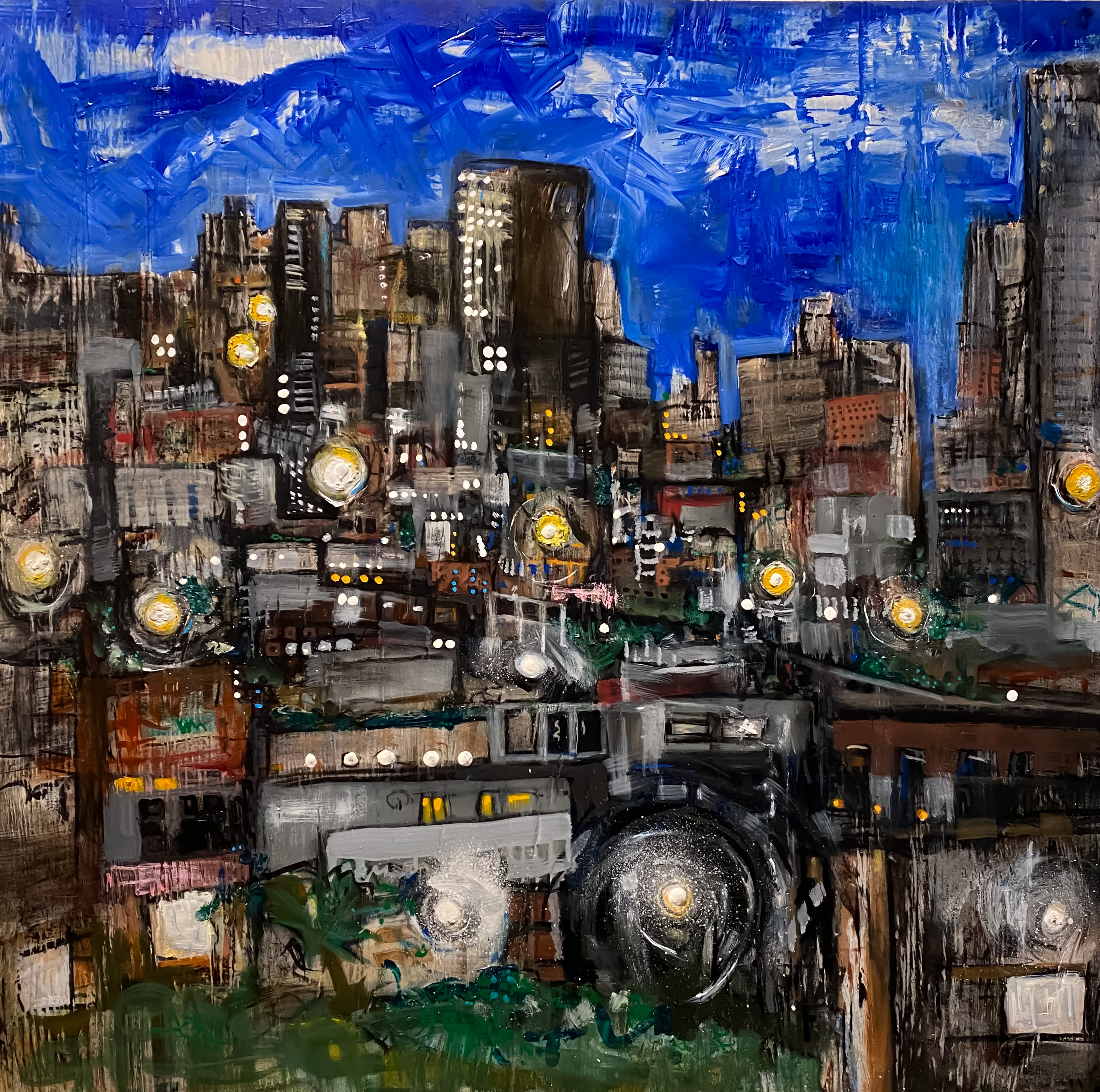 From Potrero Hill at Dusk
Mixed-Media
20.5" x 22"
Signature on the Front
oil, charcoal on plywood panel.
Retail Price: $2800
Minimum Bid: $975
Debra Walker has just recently returned to her studio and painting, after over a year doing mostly digital painting and prints. Shei loves San Francisco and she is inspired to paint our city and the people who live here!! Debra is an artist and an arts and housing policy advisor who's lived and worked in San Francisco since 1981, in one of the City's oldest artist cooperatives. She came to San Francisco to focus on her painting from a thirty-year career in arts, business and production management in publishing, advertising, and technology. She has project managed and curated several projects for Google X, Google and several independent film production companies, and has exhibited her work locally, nationally, and internationally.