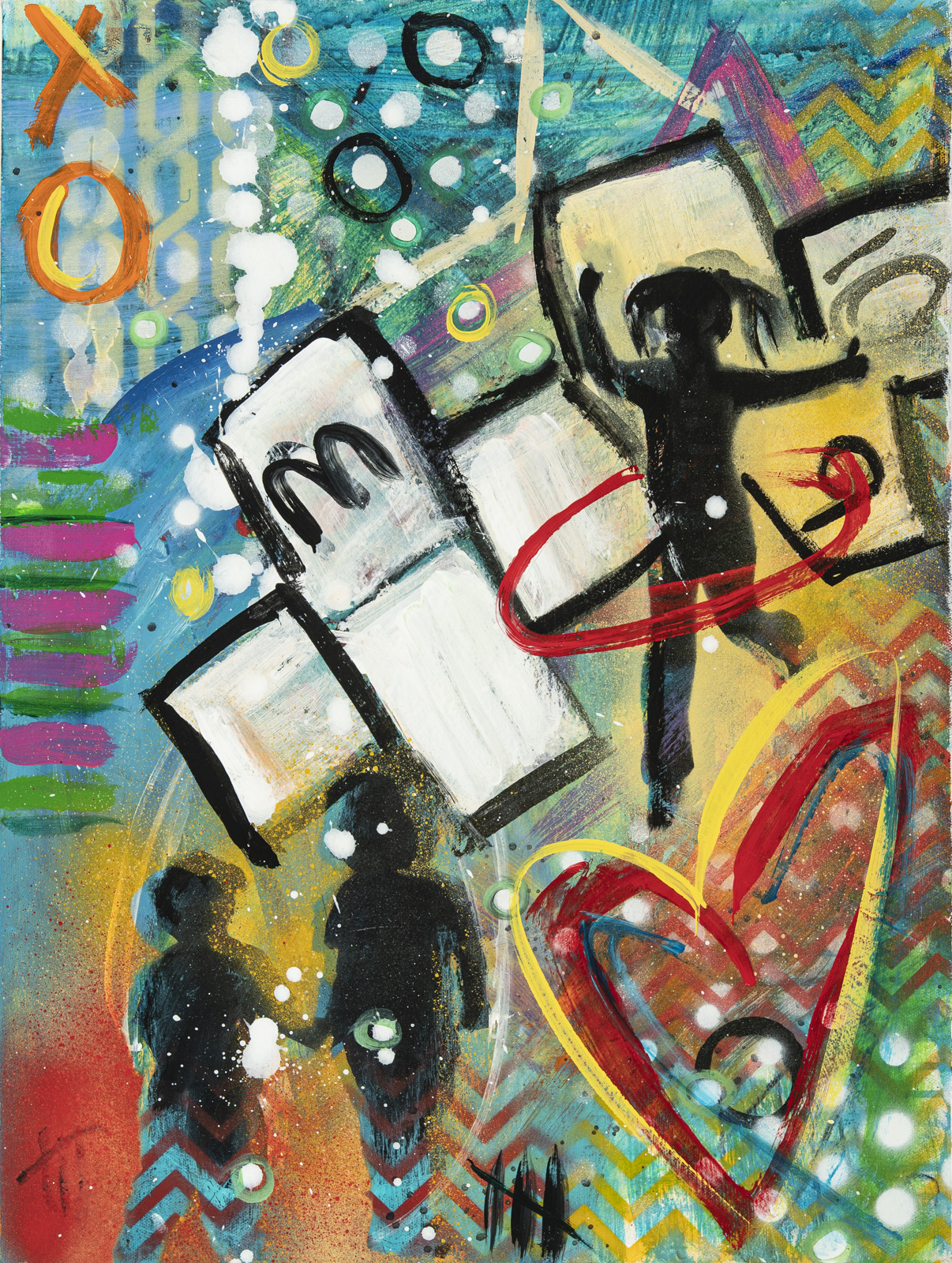 Recess
Mixed-Media
24" x 18"
Signature on the Back
acrylic, ink, spray paint, marker on  canvas.
Retail Price: $690
Minimum Bid: $250
MG Stout is an ardent advocate for the arts and the underdogs of the universe. She documents daily life with an empathetic eye, prismatic palette, and spirited squiggles. Her work has been featured in many exhibitions across the United States. The pandemic was a time of deep reflection.