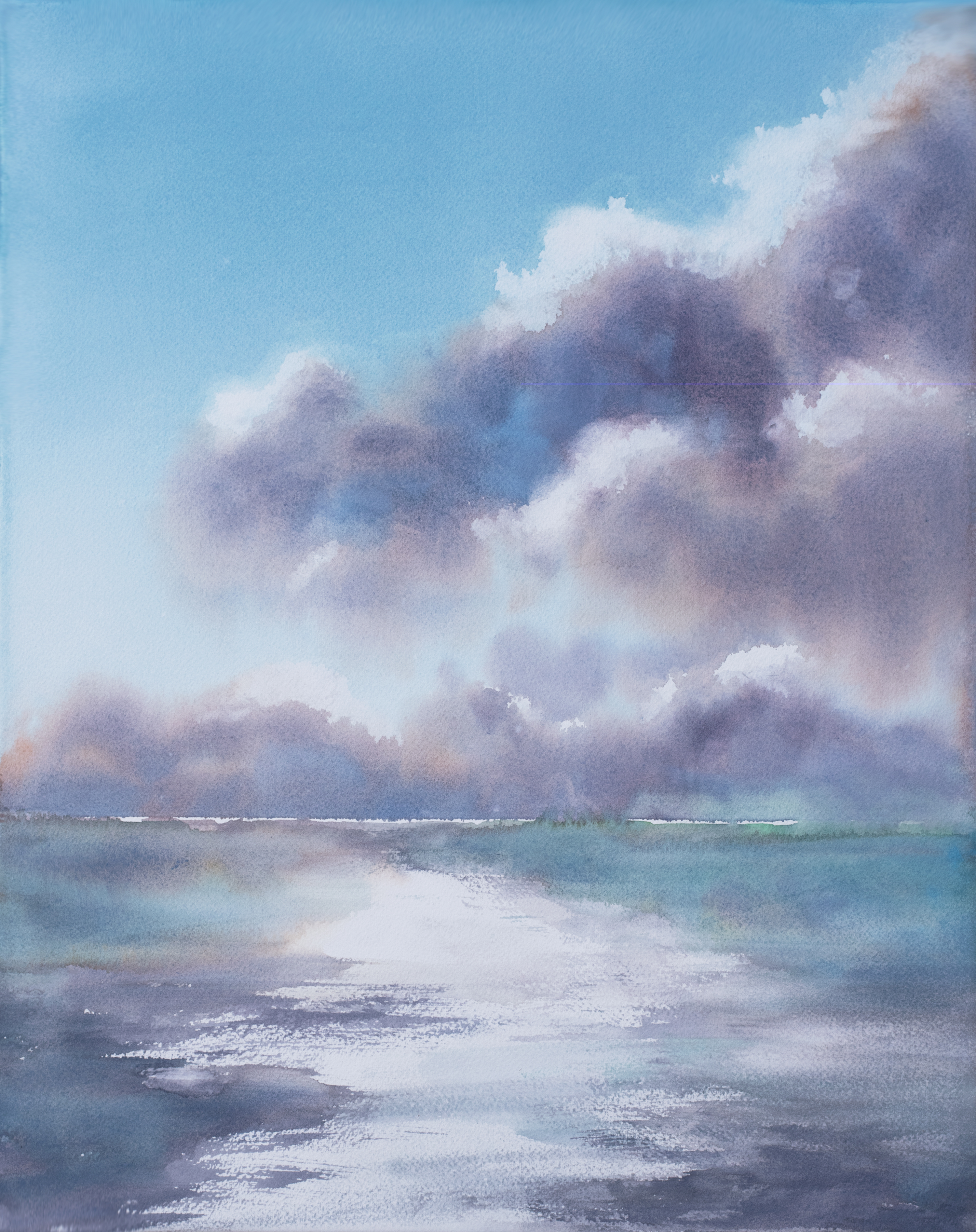 Resounding Light
Painting
20" x 16"
Signature on the Back
watercolor on 140 lb arches paper, gallery -wrapped and painted around 1.5 depth stretched canvas
Retail Price: $800
Minimum Bid: $275
As Julie Cohn paints landscapes and seascapes on site, she likes to meditate and delve deeply into a keen sense of awareness and appreciation for the beauty and scents around her. While painting in her studio, Julie often gathers fond memories, painting more from heart than from photographs as she recollects the beauty of the nature she absorbed. She has always been fascinated by the patterns and movement of sky, sea, lakes and streams. The rhythm within these patterns propels her to paint with recollections of riding in the rapids and body surfing in the ocean.