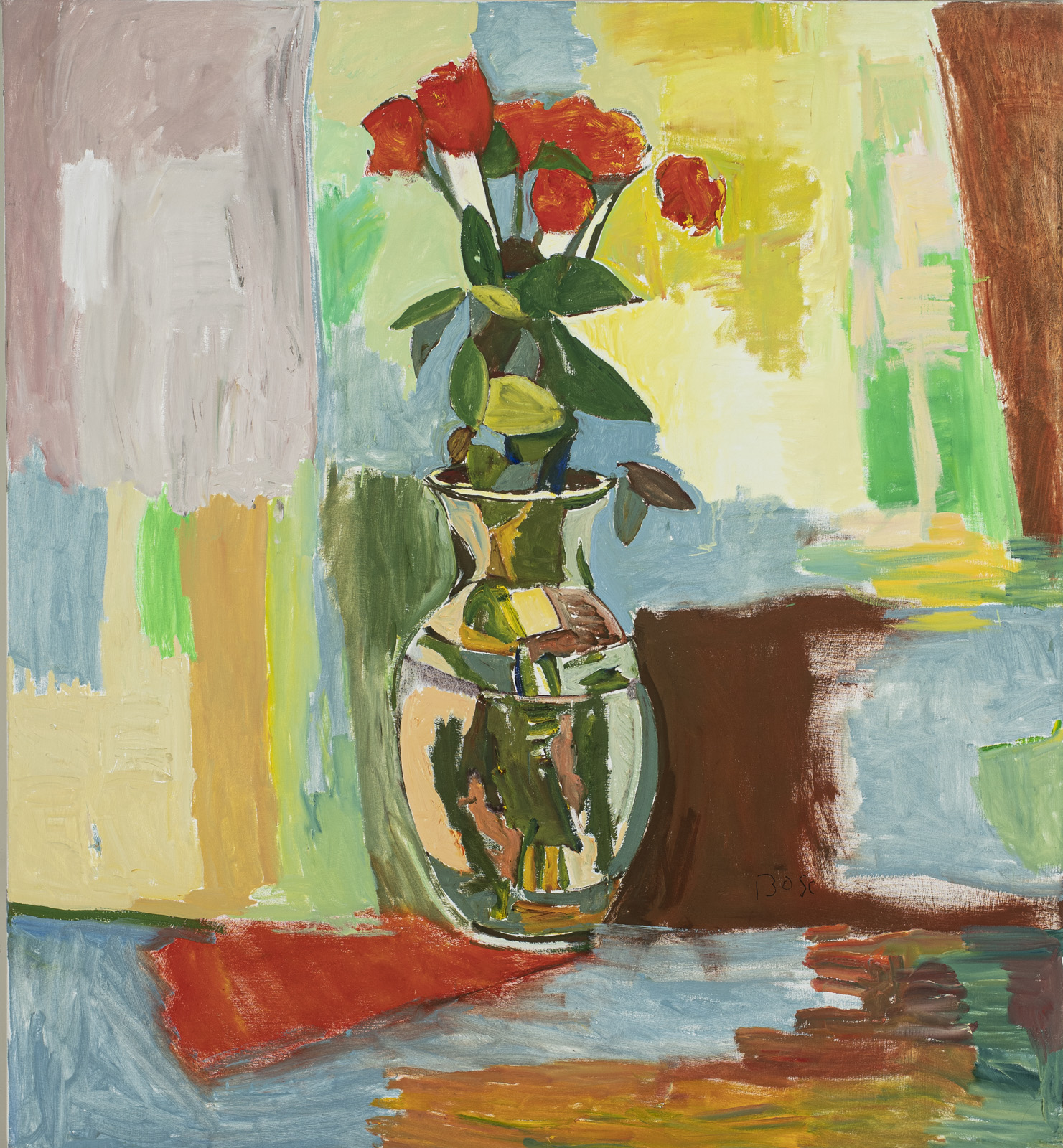 Roses in Crystal Vase and Reflections
Painting
48" x 44"
Signature on the Back
oil on canvas
Retail Price: $9000
Minimum Bid: $3150
Marius Bosc
The two strongest influences on Marius's paintings are the French culture of his family and the light, color, and space of the San Francisco Bay Area. He often says that he grew up in France on Oak and Masonic Street in San Francisco. Whether painting a flower still life, an abstract, a figurative, a landscape or a cityscape, he is always exploring the ever-changing dynamic energy created by light, color, and space. After working as a graphic artist-designer in New York City for the New York Herald Tribune and other publications, Bosc returned to San Francisco/Bay Area to pursue his first passion painting.
Marius'  most recent solo exhibit in April 2021 at Bryant Street Gallery in Palo Alto, titled "Marius Bosc: San Francisco and the Bay Area" was a solo exhibit of his cityscapes and landscapes.
Marius has been represented by Gumps, San Francisco and Ira Wolk Gallery, Saint Helena. He has been honored with a solo exhibit at Dolby Chadwick Gallery in 2009 and a another solo exhibit at Desta Gallery in 2018.
Marius Bosc is currently represented by the Bryant Street Gallery in Palo Alto where his flower, landscape and figurative works can be seen. He works from his  studio at Hunter's Point Shipyard.