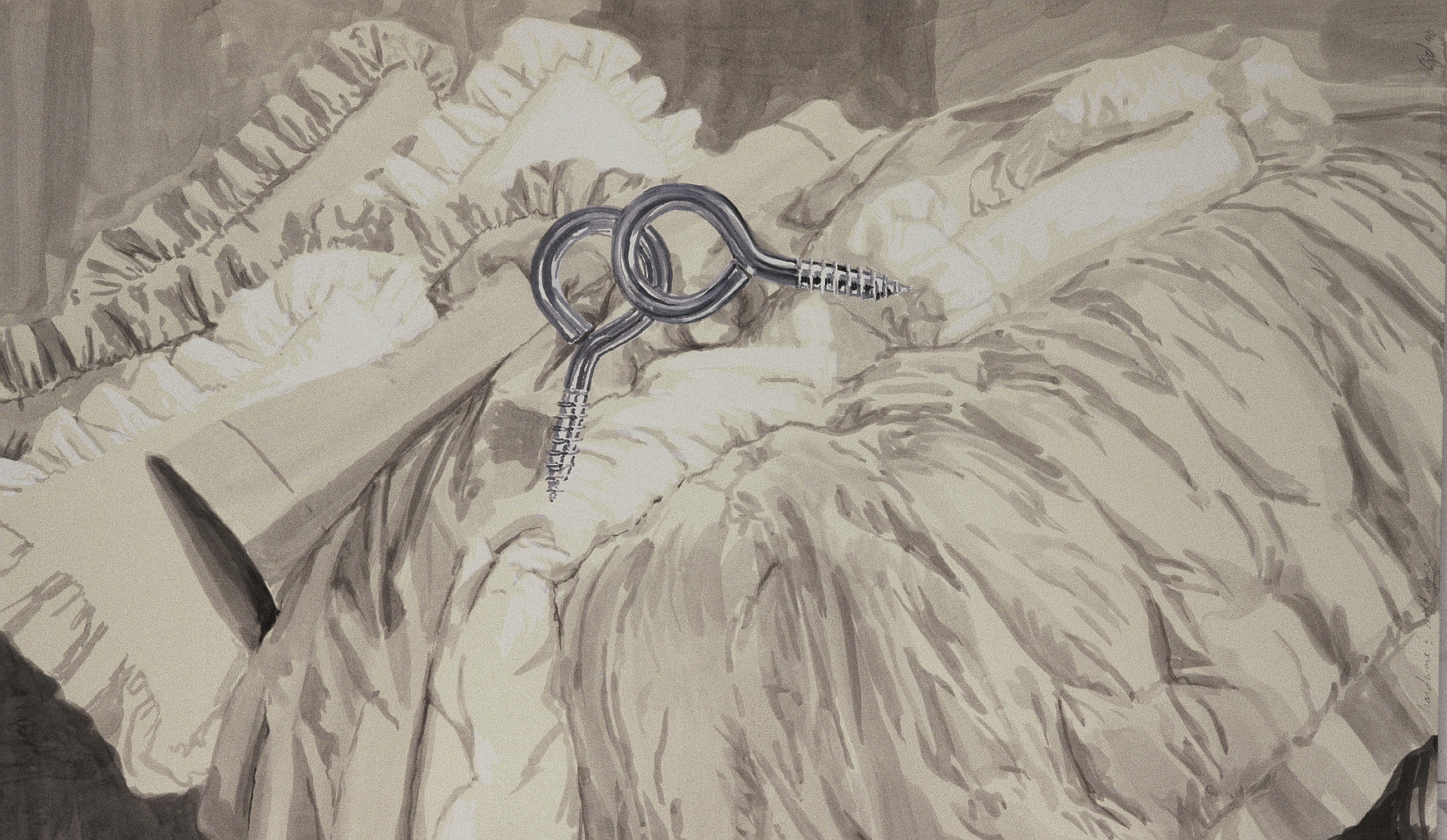 Screw Eyes
Drawings & Prints
34" x 46"
Framed
Signature on the Front
this piece was made with sumi-e ink and brush on tag stock paper.
Retail Price: $2200
Minimum Bid: $500
Indulging in figurative metaphors making work allows Greg to see what he is thinking. His paintings have been the subject of sixteen one-person exhibitions and included in over thirty group shows. He was born and raised in Waukegan, Illinois, and moved to New York in 1983 after receiving a M.F.A. from the University of Illinois, Urbana-Champaign. Metaphorical depictions of construction sites and workers evolved in his early work as accumulations of tools and objects populated his paintings that addressed the constructions of identity. Crowds of men in hats along with the Baggage Paintings contained humor, nostalgia, and memory in ongoing assemblies of selves. The Road House series continues the use of assembly procedures in constructing patterned panoramas. Cloud computations above planes of vivid crazy-quilt terrains contain structures suggesting vernacular American roadhouses as places between here and there. Drasler has taught and lectured at schools, including Princeton University, Pratt Institute for the past nine years, Williams College, Hofstra University, and Montclair State University. Reviews of Drasler's work can be found in Art in America, New Art Examiner, Chicago Tribune, and A.C.T. Gallery.