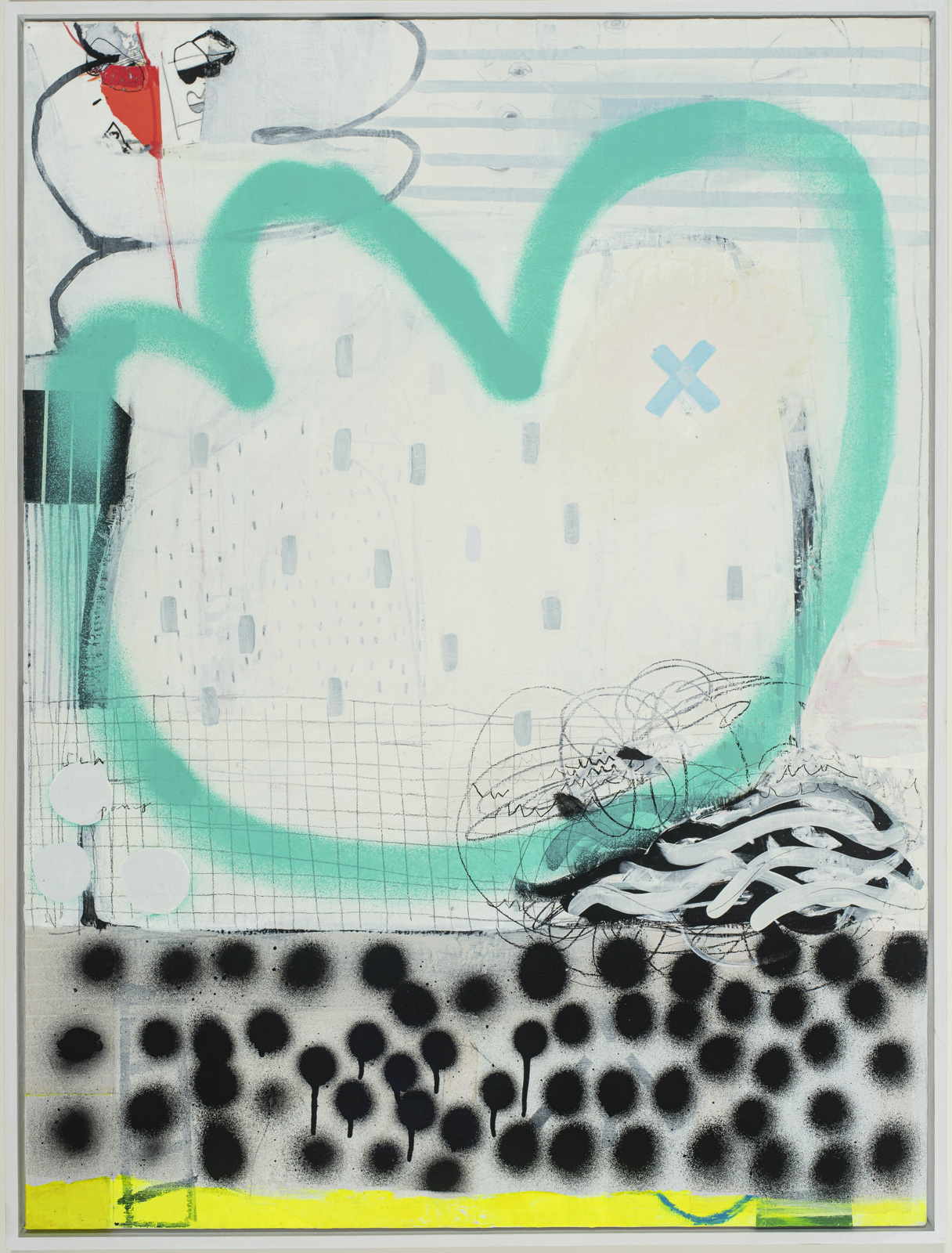 Sea Pony
Mixed-Media
41" x 31"
Framed
Signature on the Back
acrylic, spray paint, collage on canvas.  framed.
Retail Price: $1800
Minimum Bid: $625
Julie Harris is intrigued by beautiful messes! Discovering beauty in imperfection is her inspiration. Her sense of self is reflected in the quiet intensity of this conversation. Julie's best painting happens spontaneously when she is trusting the process of responding to each movement without thought or the confines of ego.  This continual inner dialog in "confidence and doubt" or "joy and frustration" is infused into each painting and resembles a unique expression of her inner world! Covid has only intensified this conversation.  Art and her family have been my refuge and continue to keep her grateful and grounded!