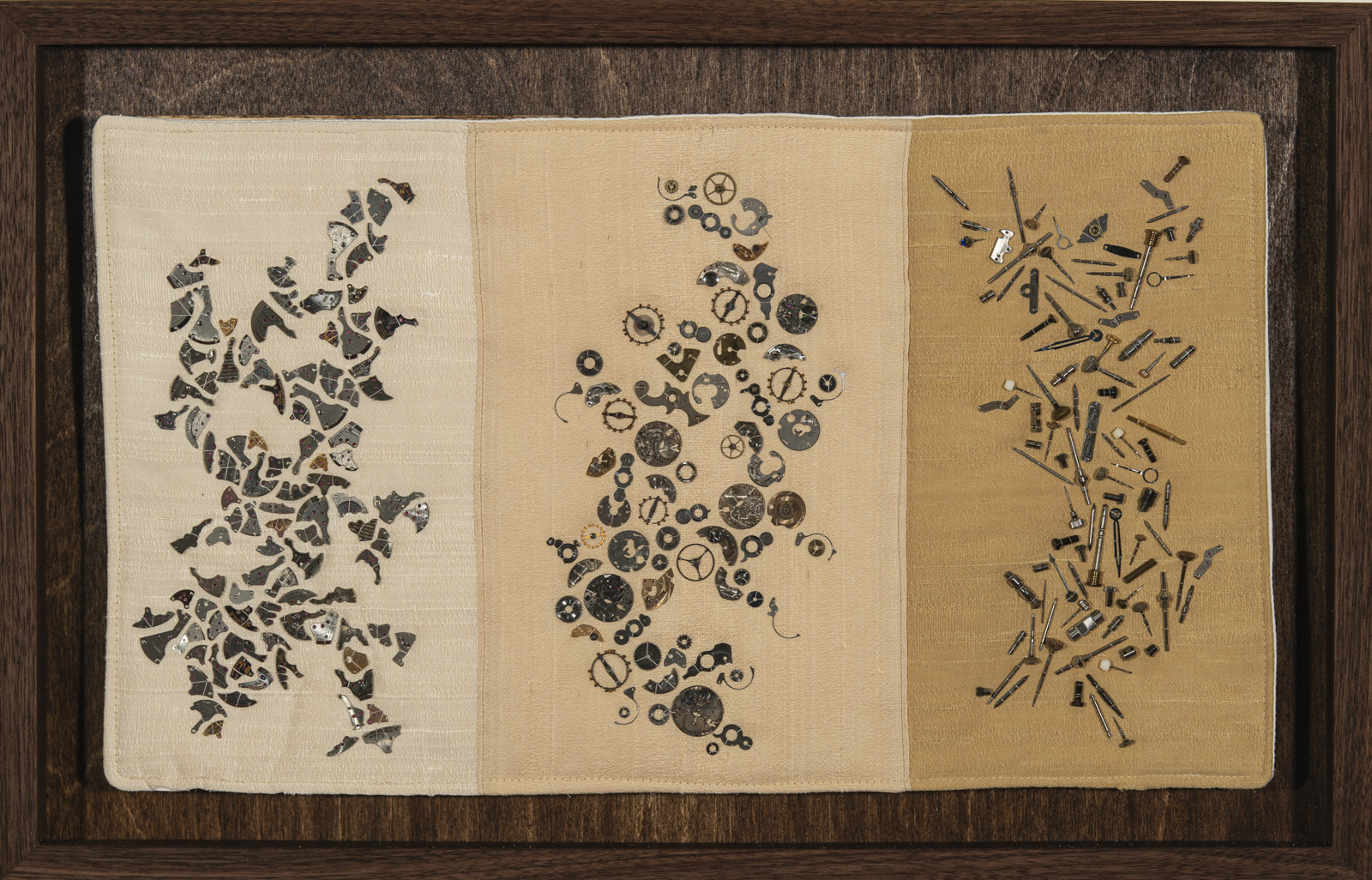 Shades of Time
Mixed-Media
15" x 23"
Framed
Signature on the Back
quilt of vintage watch parts embroidered onto raw silk remnants, naturally dyed (walnut frame under museum acrylic)
Retail Price: $1750
Minimum Bid: $625
As a collage and mixed media artist, Rachel Leibman creates detailed and meticulously constructed artwork from watch parts, buttons, fabric, and more. She collects things that intrigue her and often keeps them for several years before deciding how to best incorporate them into her art. The pandemic kept Rachel at home and led herl in a more intimate and quiet direction. She foraged for plants in the kitchen and backyard and set big, smelly pots of dye boiling on the stove. Dyeing and sewing were meditations, grounding her and keeping panic at bay. Even though she's now back at work in her studio at Arc in SOMA, the newfound intimacy remains an important part of Rachel's art. She would like for viewers to be able to stand at a distance from her artwork and see a beautiful and fascinating composition, which will in turn draw them in for a closer look to reveal the surprise of the composite parts. She uses the source materials to convey her deep sense of history and pay homage to those who came before.