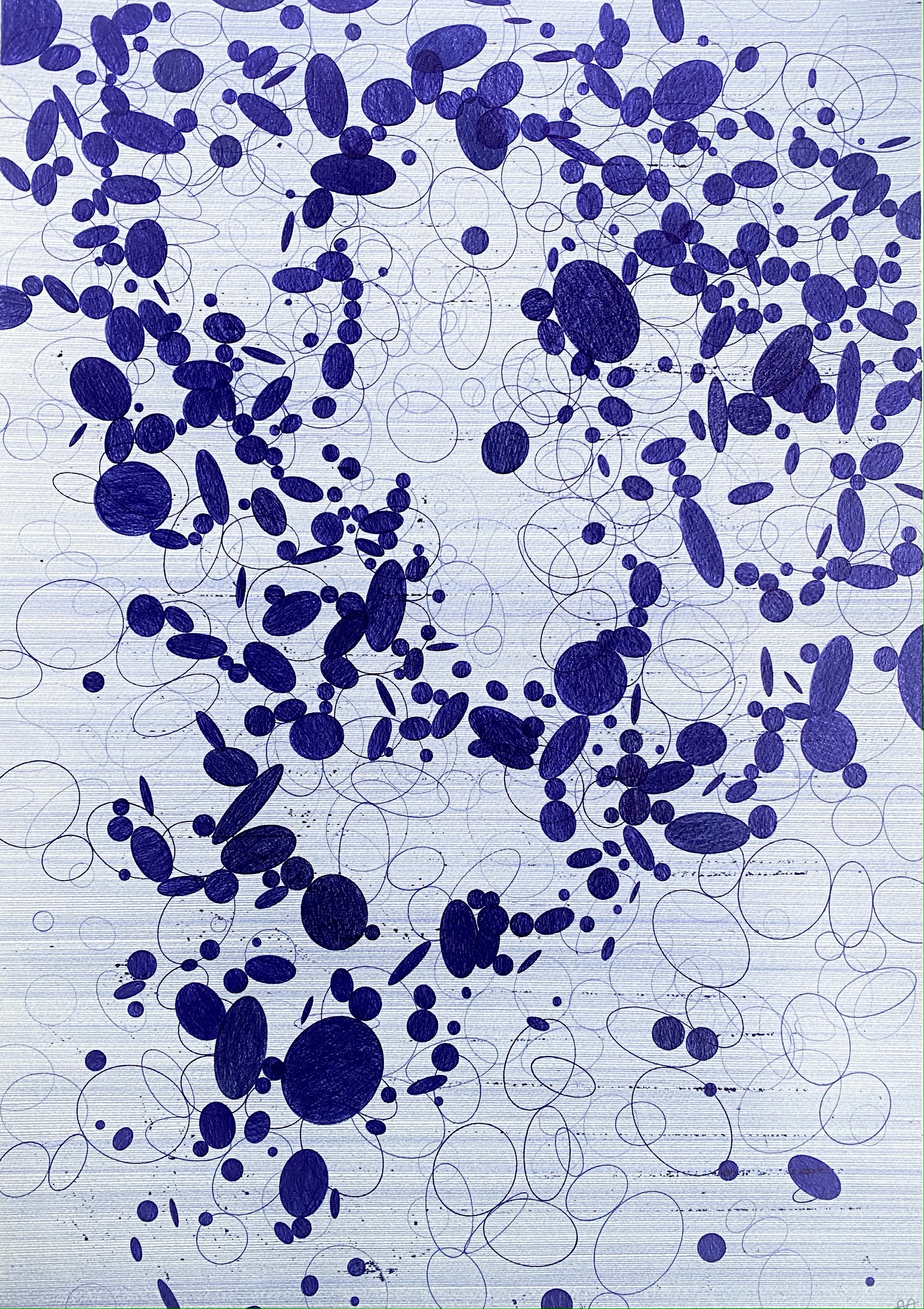 Shuttle Vortex
Drawings & Prints
26" x 18"
Framed
Signature on the Front
blue ballpoint pen on arches paper
Retail Price: $600
Minimum Bid: $225
Mason Hunt is a San Francisco native studying sculpture at the Rhode Island School of Design. As an artist with an interest in the imperfect and quiet, the extended time indoors has presented new ways to approach his drawing practice. While it has always been a meditative exercise, he found himself drawn to projects that continue where he would normally "end" or finish a drawing. Sometimes these attempts fold in on themselves and become overworked, but it is worth the risk if he can tap into something unexpected and artistically risky. Shuttle Vortex was one of such exercises where he pushed himself further to create a disorienting, falling space where depth is ambiguous.