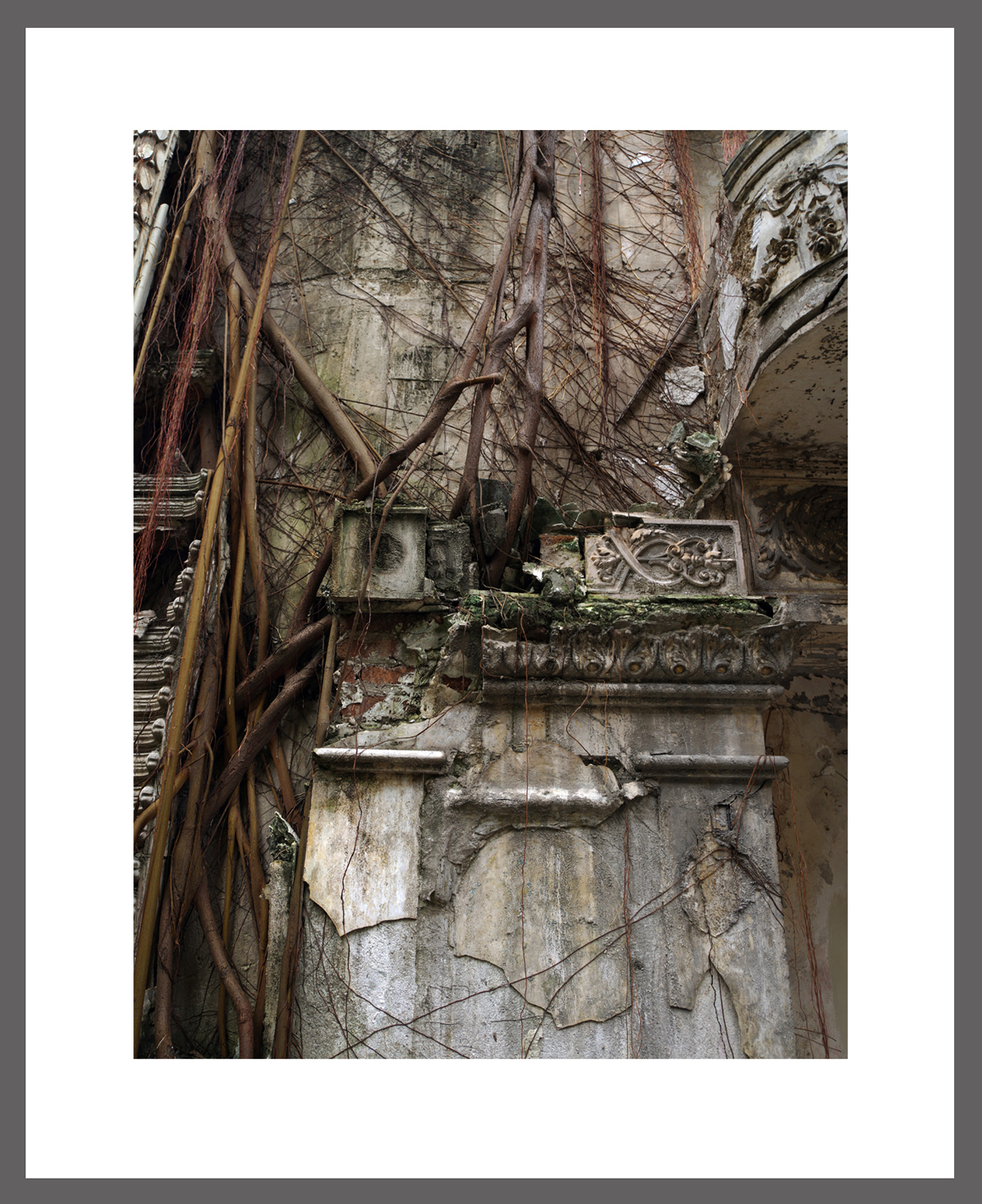 South Pillar, Teatro Campoamor
Photography
46" x 37"
Framed
Signature on the Front
ultrachrome archival print on moab fine art smooth paper
Retail Price: $2200
Minimum Bid: $780
Charles Anselmo
Working exclusively with photographic film, Anselmo has developed extensive portfolios on abandoned military bases, post-Katrina New Orleans and the peripheral urban spaces of California. Beginning in 2000, he has worked photographically in Cuba more than seventy times, developing collaborative relationships with numerous Cuban arts organizations such as the Museo de Bellas Artes and the Escuela Nacional de Bellas Artes San Alejandro, Cuba's oldest art school. Starting in 2012, he has presented solo exhibits at the Fototeca Nacional de Cuba, the Universidad de la Habana, the Instituto Internacional de Periodismo, as well as other state art gallery venues. Anselmo curates U.S. shows of work by established Cuban analog photographers and also operates Point Reyes Printworks, a photographic art digital printing studio. Engaging a variety of ongoing projects, Anselmo continues to photographically explore urban sites that compellingly demonstrate the nascent beauty of forgotten places.