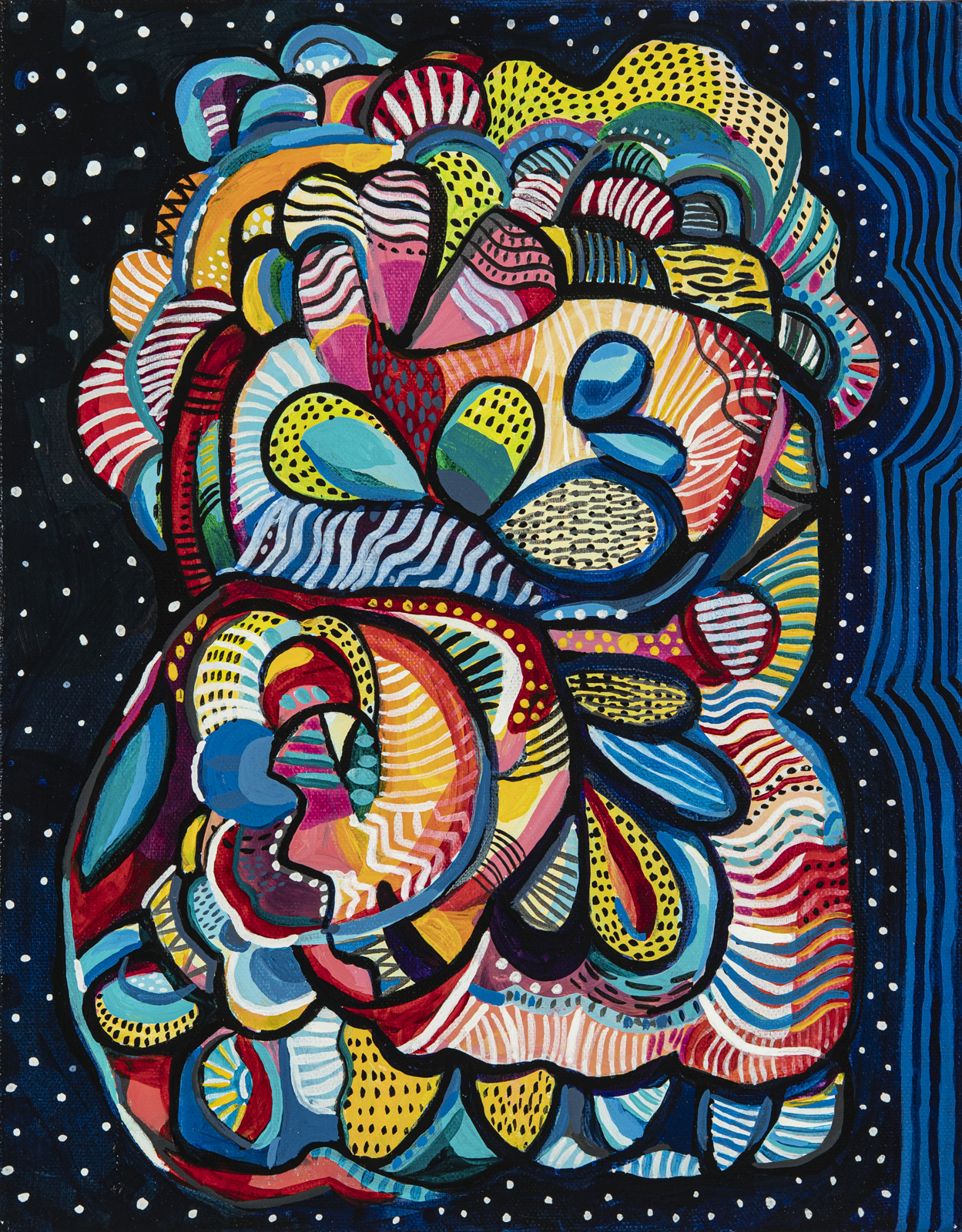 Starlight
Painting
14" x 11"
Signature on the Back
acrylic painting on gallery wrapped canvas
Retail Price: $700
Minimum Bid: $250
Jennifer Banzaca's paintings are colorful fantasies that incorporate forms and pattern elements in an abstract fashion. With a multi-layered approach, she creates a world of depth, color, and abundance. As a former graphic designer for print and animation, she spent years looking at and manipulating imagery used in children's books and television. She takes that sense of color and whimsy and paints it as an exploration of shape, color, and light. Abstract patterns and shapes from disparate sources are combined. It can start with a shape, a mark, and an idea of light and color. She is inspired by a myriad of themes, such as classic cinema, botany, and textile design.