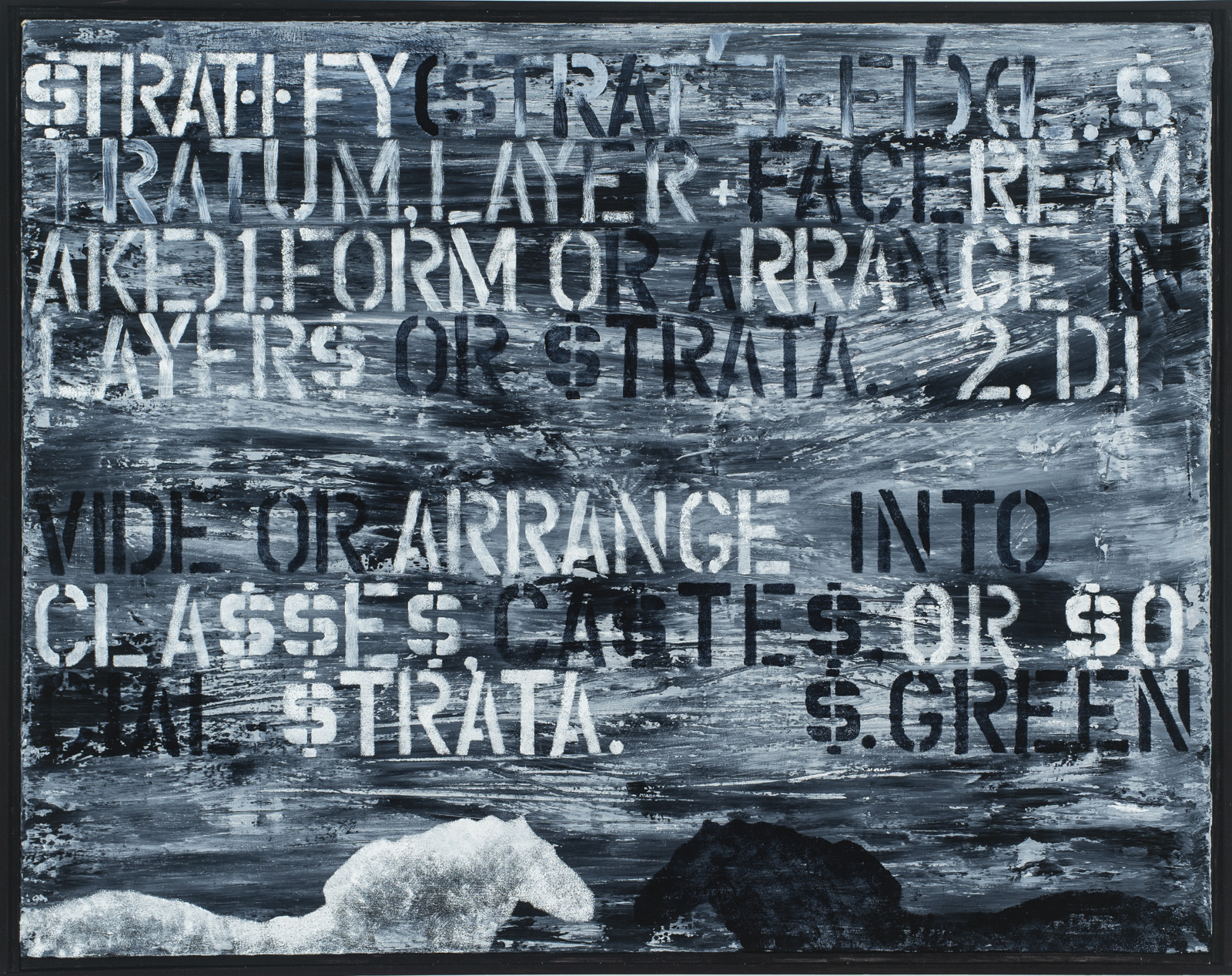 Stratify: Do We Accept The Divide
Painting
23" x 29"
Framed
Signature on the Back
layered acrylic paint on canvas with hand stenciling.
Retail Price: $900
Minimum Bid: $325
Sophia's current work begins with the backgrounds which are created freely and without a specific outcome in mind. Layers of acrylic paint and other materials are applied, scraped away and added back to the canvas resulting in a surface that feels organic. She possesses an eclectic and filter-less reading habit, absorbing a large and disparate set of ideas and perspectives. This material percolates for months, sometimes years and, at some point, a word will emerge. Then the background and word find each other and, if it's the right match, they are joined. In response to the pandemic and subsequent turmoil, she considered ever more deeply, when we divide society we begin a process of destruction and possible re-building. Languages express cultural commonality and differences, where do we meet, or fall apart. Her studio is located at 1890 Bryant Street and she regularly participates in Open Studios.