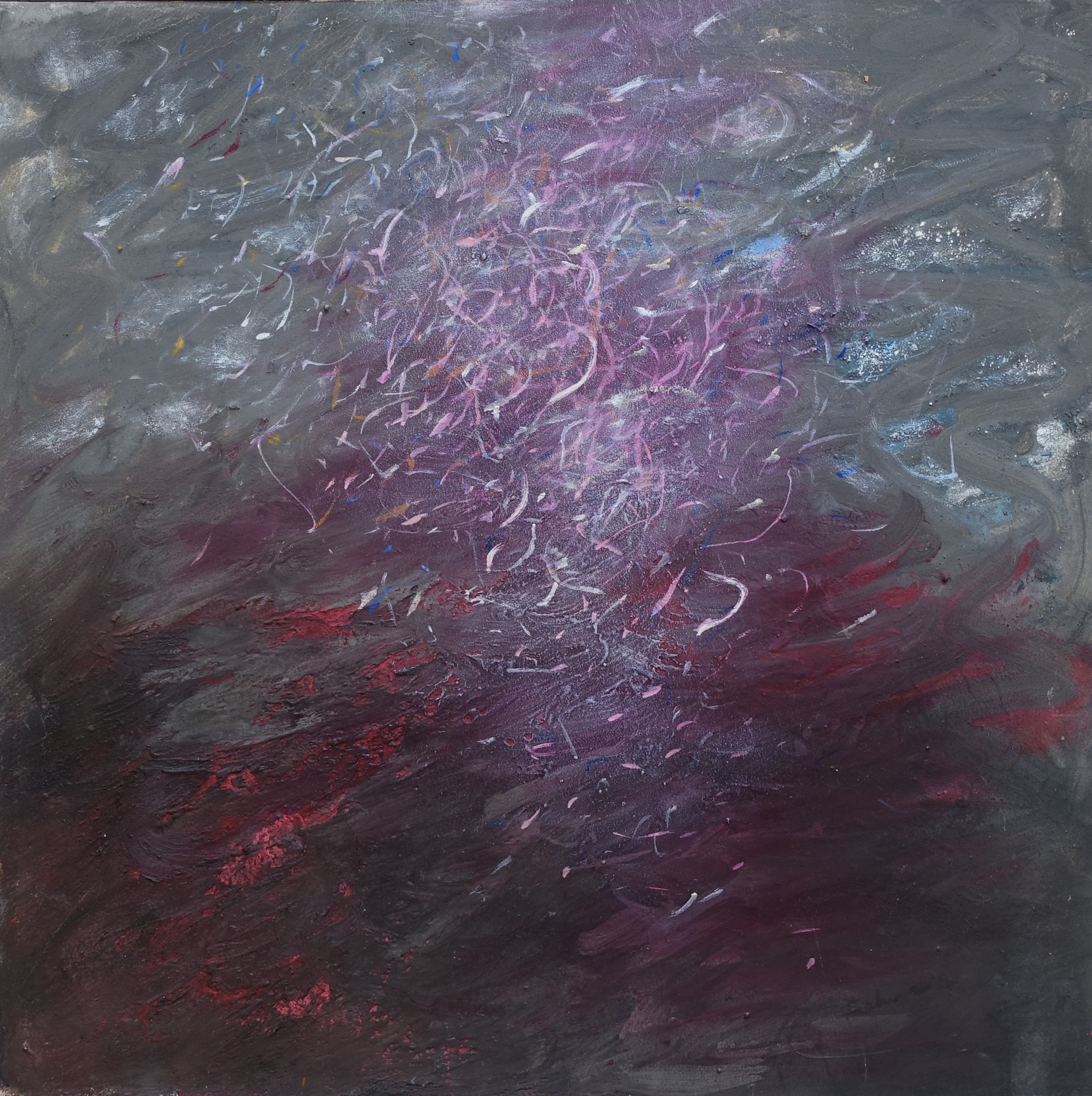 Streaks of Hope
Painting
36" x 36"
Framed
Signature on the Front
sand, plaster and glue mixed with oils on canvas
Retail Price: $3200
Minimum Bid: $1250
Salma Arastu's works are lyrical, spiritual, figurative, and calligraphic. Line is a very important component in her work. She celebrates energy and movement of line in her paintings, drawings, and sculptures. Since her exposure to Arabic calligraphy during a stay in the Middle East, Salma's line has become more lyrical, melodious, and powerful. The lines she creates represent the spiritual energy that emanates from a soul. She uses the same stroke of the brush for Arabic letters as she does for suggesting human forms. Both are fluid as if temporary expressions of the eternal universal energy. These paintings are visually flowing in deep, hushed tones, connecting forms and ground in a spiritual union, a synthesis of contour, and an exploration of space. Arastu's method is a physical and meditative process that fills each canvas with moving lines and multi-layered textures. For her, creating art means getting physically involved with the piece: scratching, sanding, layering materials like paper, rope, modeling paste, paper mache or copper plate, and embroidering with pen and ink. She applies thin layers of acrylic color and the different layers bring out subliminal images.