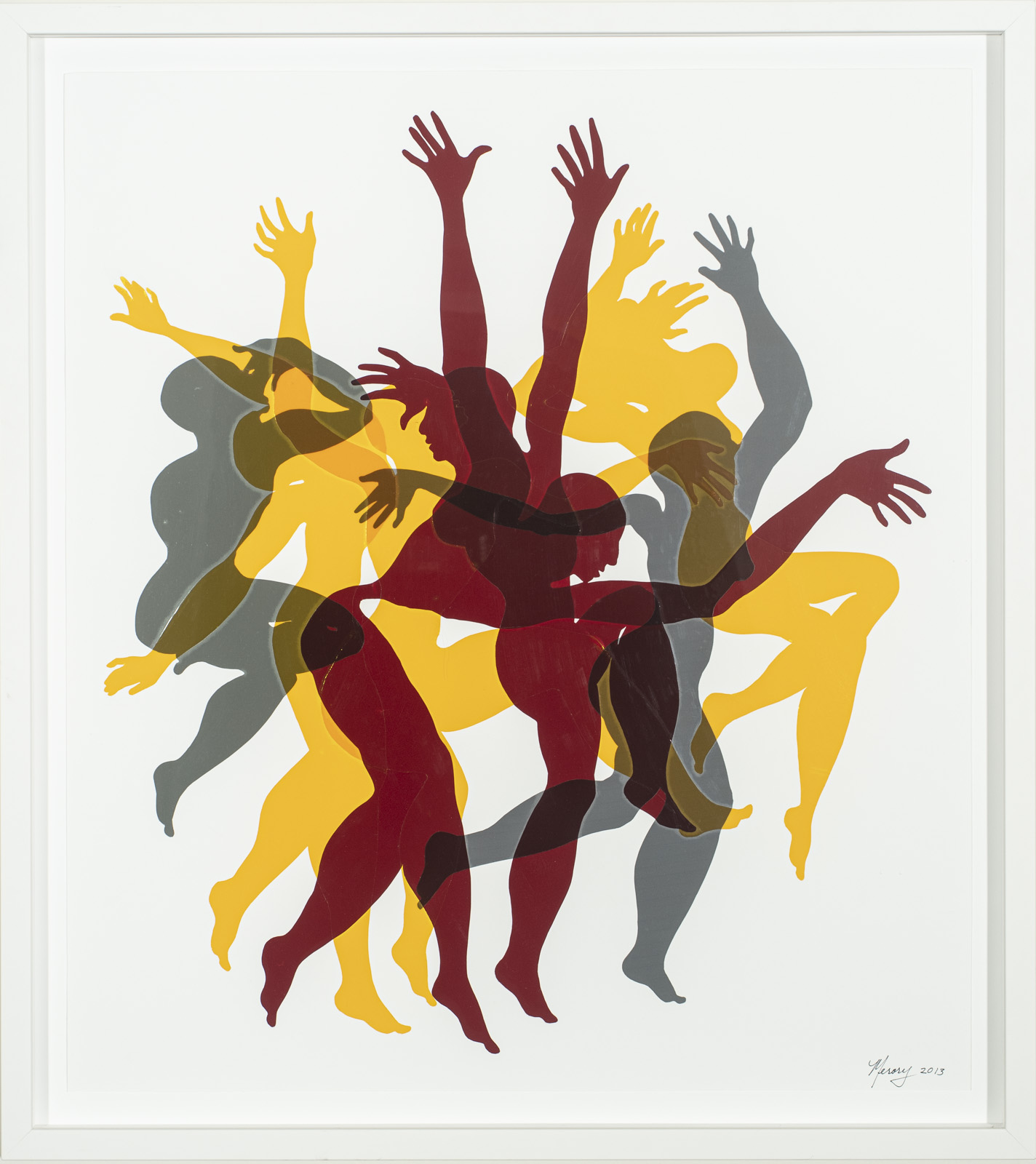 Surfaces & Depths #10
Mixed-Media
25.5" x 22.5"
Framed
Signature on the Front
assemblage composed of figure drawings cut from theater gels, mounted on paper with double-stick adhesive
Retail Price: $750
Minimum Bid: $275
Pamela Merory Dernham is known for her wire sculptures made of figurative gesture drawings using steel wire. She composes these wire drawings into compositions in which the degree of overlapping of the figures creates a depth that is both literal and metaphorical. She has always been interested in human connection and inter-relationships. She made a body of work using figures cut-out from theater lighting gels which when layered produce an effect similar to what she achieves with wire with the added pleasurable complexity of the new colors created where the figures overlap.