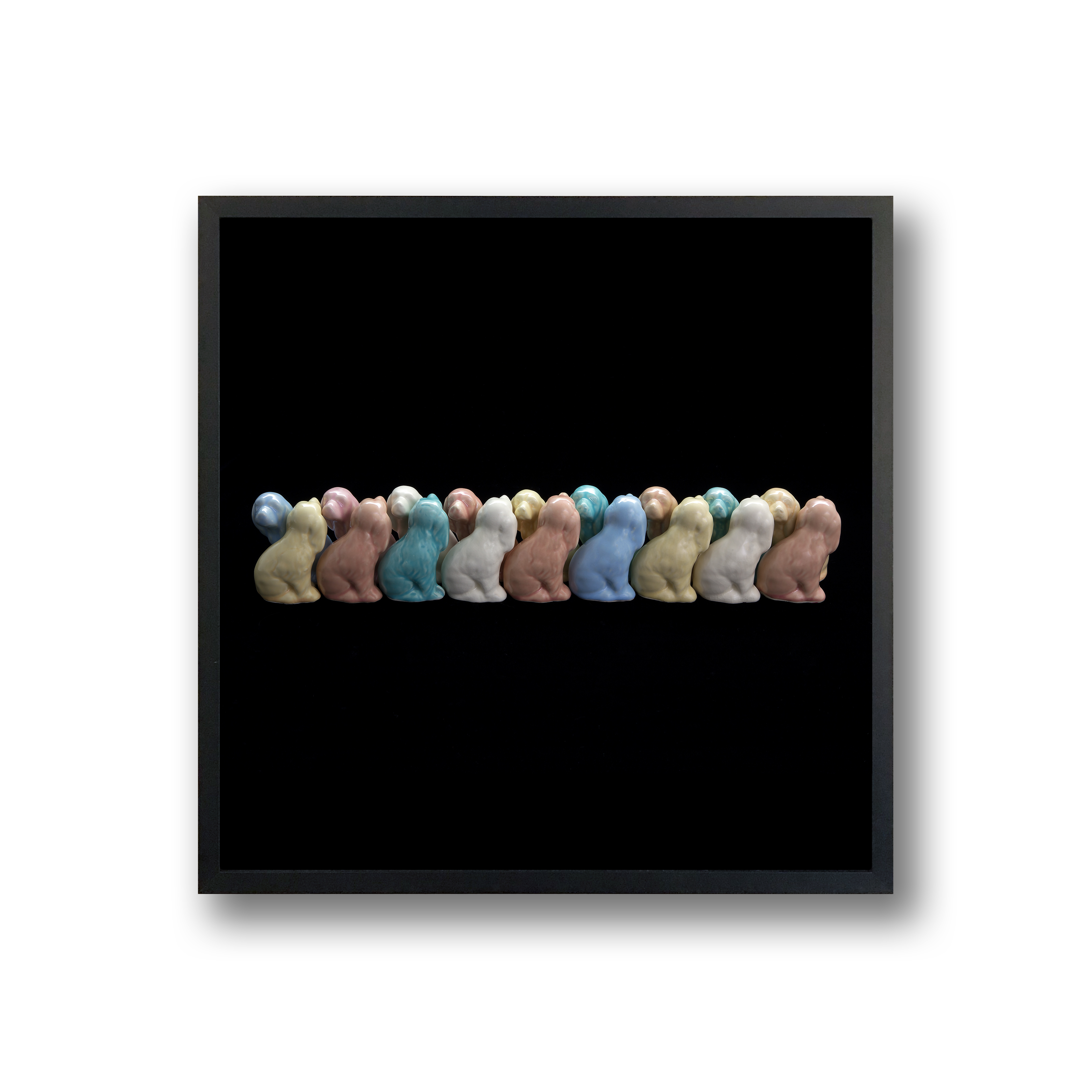 Tableau 23D
Photography
13.25" x 13.25"
Framed
Signature on the Back
archival pigment ink on cotton paper. metal frame with anti-glare museum glass. hang ready.
Retail Price: $950
Minimum Bid: $335
BLECHMEKI uses mass-produced American pottery from the 1930s to 1980s to create photographic tableaux of stunning simplicity and beauty. At first glance, individual pieces of pottery –such as vases or figurines– appear identical, but closer inspection reveals subtle and captivating variations in form and color. By applying geometric composition protocols to photograph these objects, BLECHMEKI's work compels the viewer to consider them in ways that transcend their commonplace origins.