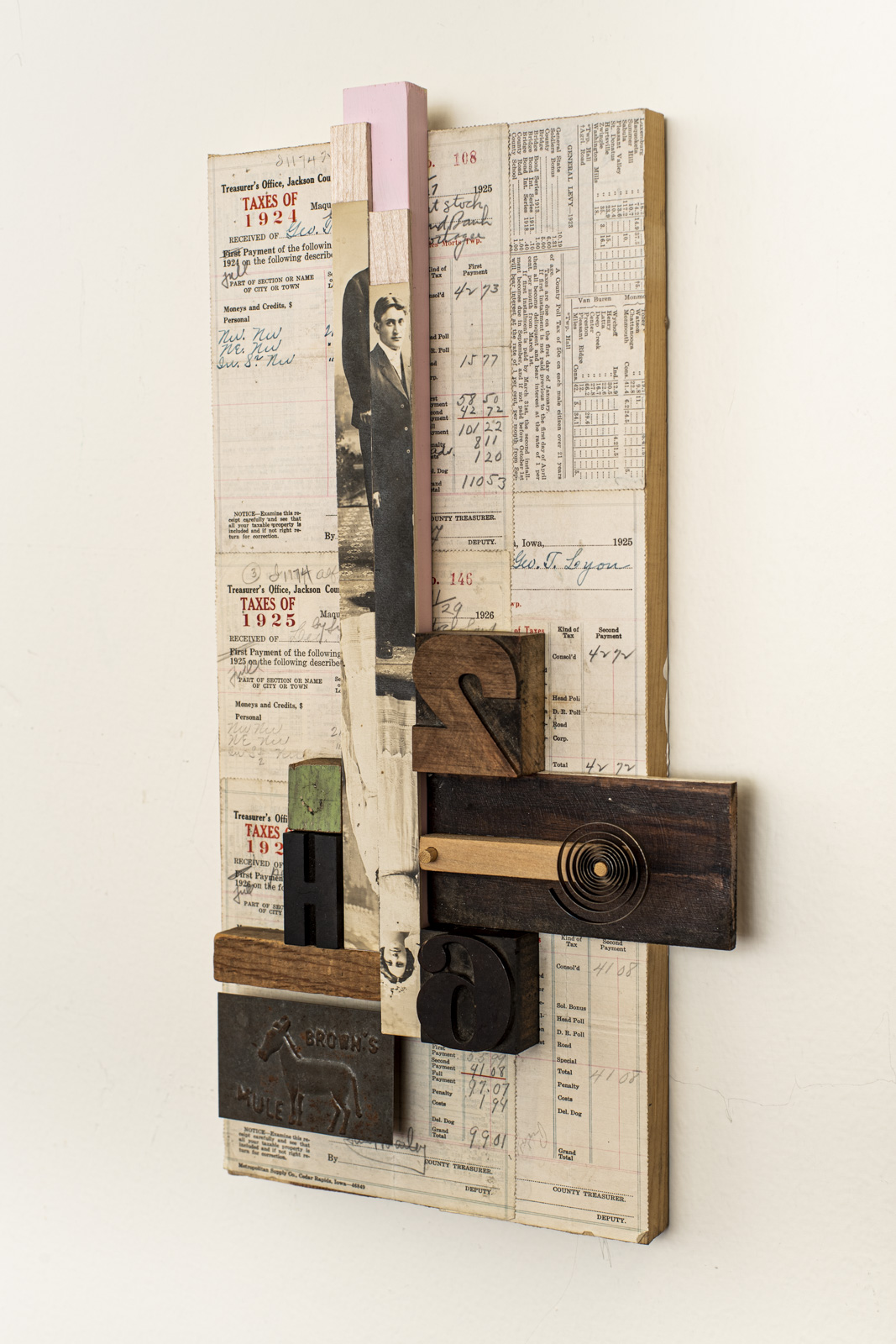 Tax Time
Mixed-Media
15.75" x 8.5"
Signature on the Back
assemblage photographs, wood, metal tobacco tin, watch parts and printers block letter and numbers.
Retail Price: $650
Minimum Bid: $225
The distinct attribute in Robin Dick's assemblage and mixed media work is the convergence of ephemera, imagery, text and texture as a means of expression. Covid 19 restricted her studio time drastically, and the notion of shows, studio visits, galleries and other means of selling her work put on hold indefinitely was difficult. Approaching the online opportunities helped ease the blow somewhat.