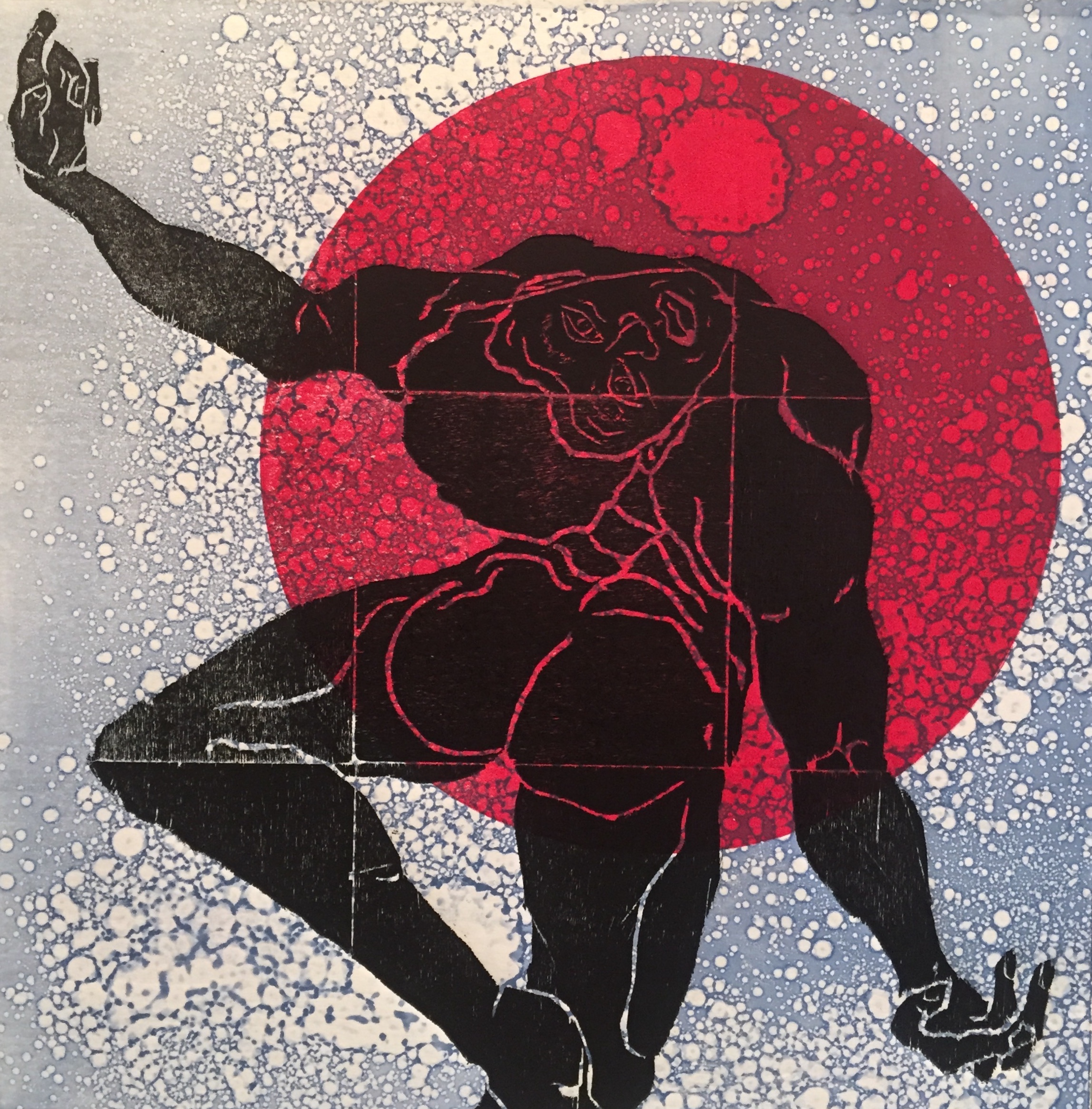 Time Traveler
Drawings & Prints
20" x 20"
Framed
Signature on the Front
nine-piece, varied-edition, woodcut using oil-based hanco etching ink on strathmore 400 series 280g/m paper, image 11"x11"
Retail Price: $550
Minimum Bid: $200
Michelle Mongan's art is created at studios located in San Francisco and Cienfuegos Cuba and is typically based on drawings initially created with live studio models. Printmaking provides opportunities to revisit, reimagine and reinvent life drawings into new settings, contexts and meanings. Figures and portraits often have missing parts, limbs, or features representing my own incompleteness. Distortions demonstrate the beauty in imperfections. Exaggerations exemplify the struggle for truth. Puzzles and pieces express connection/disconnection, interconnection, fitting in, belonging and being a small piece of the enormity. Figures frequently personify Earth / Nature and the climate in crisis. Time Traveler was created in early 2020 before the shelter-in-place restrictions due to Covid-19, however, in retrospect, the piece feels like a premonition of aloneness, being lost in space, and the desire to time travel into a safer and healthier post-pandemic future.