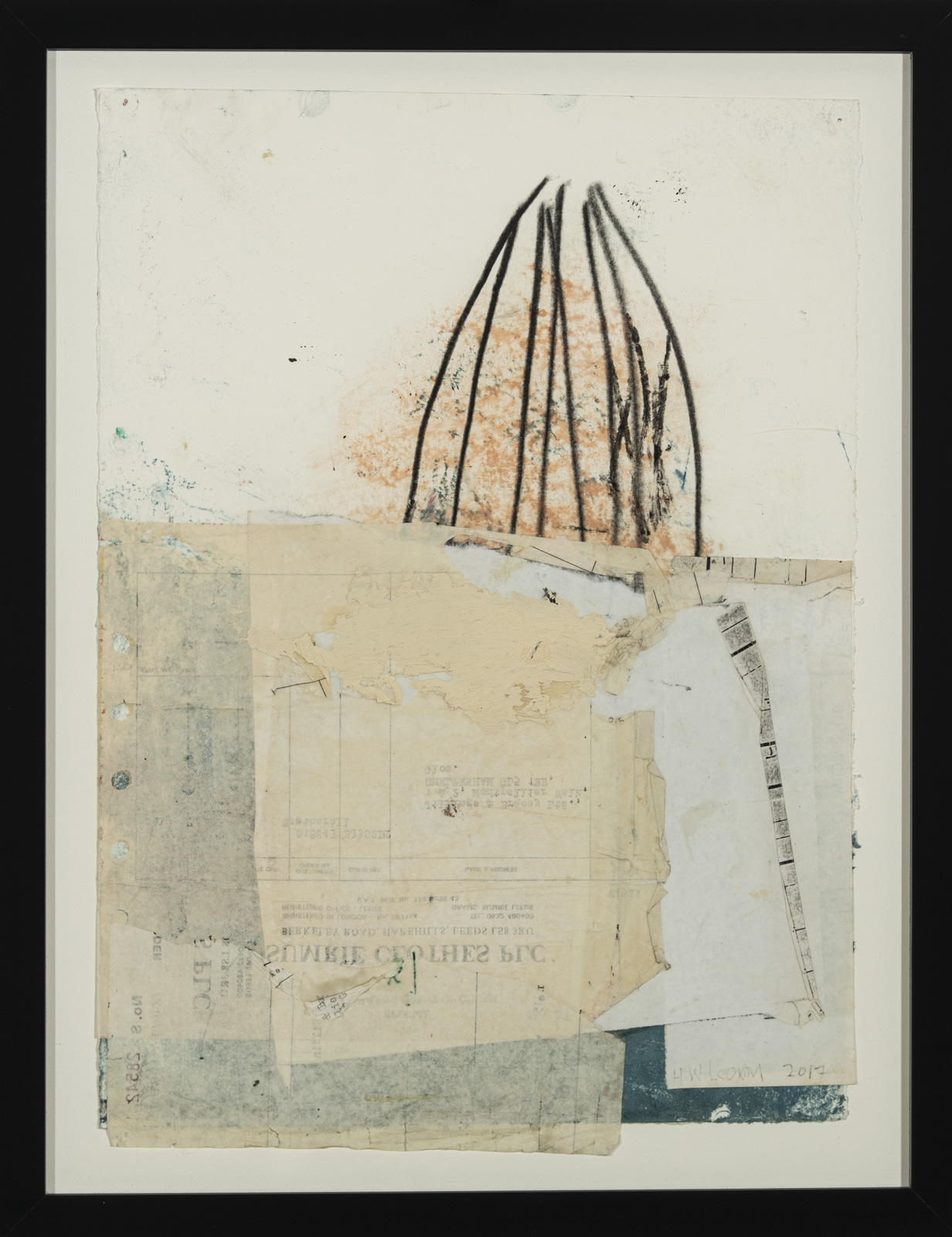 Untitled
Mixed-Media
18" x 14"
Framed
Signature on the Front
mixed-media, collage, charcoal, acrylic
Retail Price: $1500
Minimum Bid: $525
Heather Wilcoxon lives and works in the Bay Area. She received her MFA from the San Francisco Art Institute in 1988. She has exhibited both nationally and internationally. Her work is in several permanent collections including The American University Museum, Washington DC, The Fine Arts Museum, Auchenbach Foundation of Graphic Arts in San Francisco, the De Saisset Museum and Triton Museum in Santa Clara and the Di Rosa Preserve in Napa, California. She has received several fellowship awards. Two from the Pollock/ Krasner Foundation, New York. Three painting grants from the Buck Foundation in Marin County and a residency fellowship from the Djerassi Artist Residency Program, a grant recipient from the Tree of Life Foundation out of North Carolina. And recently received the 2019 Distinguished Women in the Arts Award from the Fresno Art Museum. She is represented by Jack Fischer Gallery in San Francisco and Studio e Gallery in Seattle.