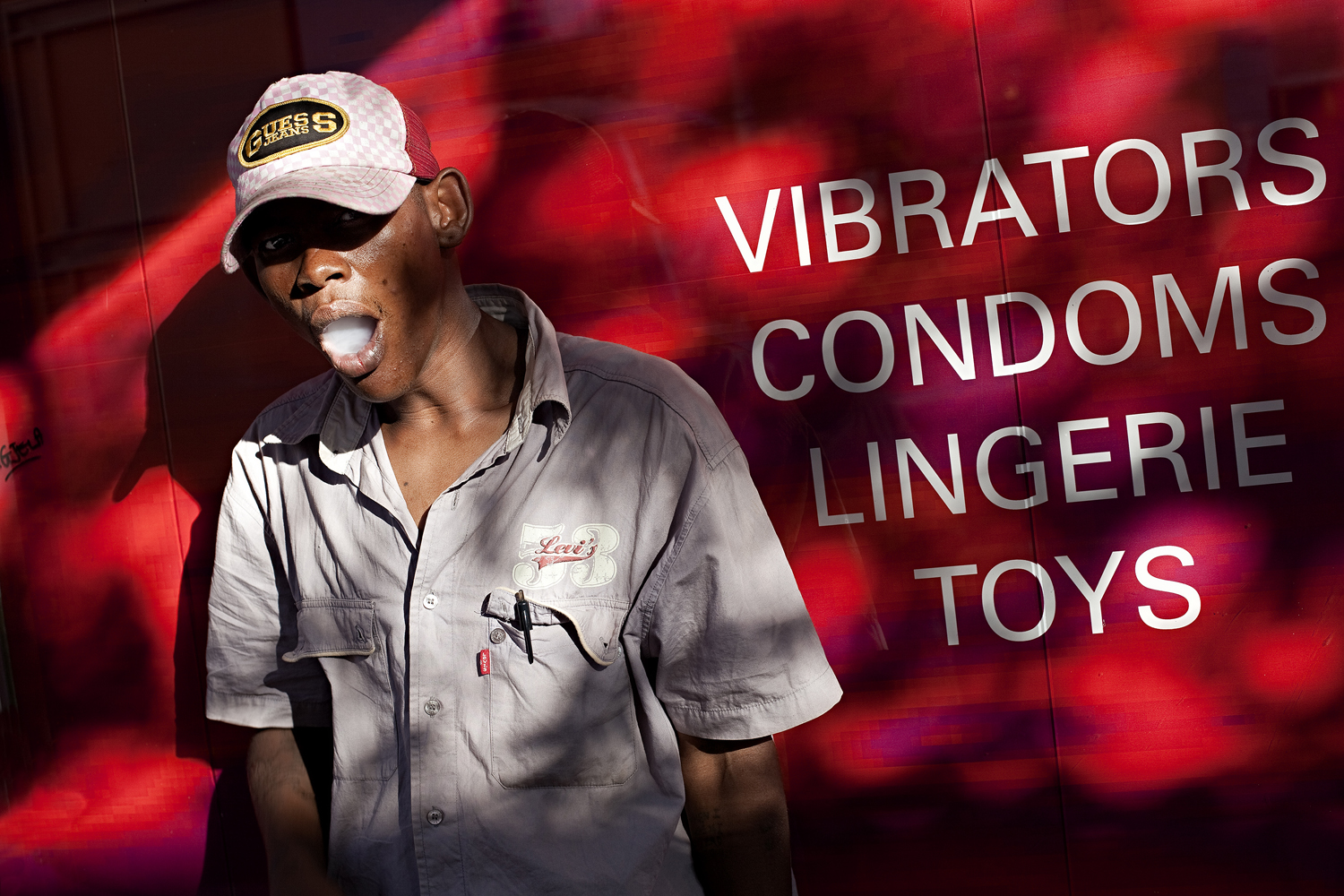 Vibrators, Condoms, Lingerie, Toys
Photography
24" x 36"
Framed
Signature on the Back
Hahnemuele paper printed by the artist on an epson printer
Retail Price: $3150
Minimum Bid: $900
David Lurie is a South African photographer who studied economics, politics and philosophy at the University of Cape Town, and graduated with a BA Honours degree. He went on to teach philosophy at the University, before moving to the London School of Economics in London in 1980, where he undertook research at the Department of International Relations. Self-taught in photography, Lurie began doing documentary projects on a part time basis in 1990, and full time in 1995 following the publication of his book, Life in the Liberated Zone. His work has been widely published in magazines in the UK, Europe, U.S., Australia & South Africa and has won several awards, including Pictures of the Year, Nikon [UK] and Arts Council of Great Britain awards.