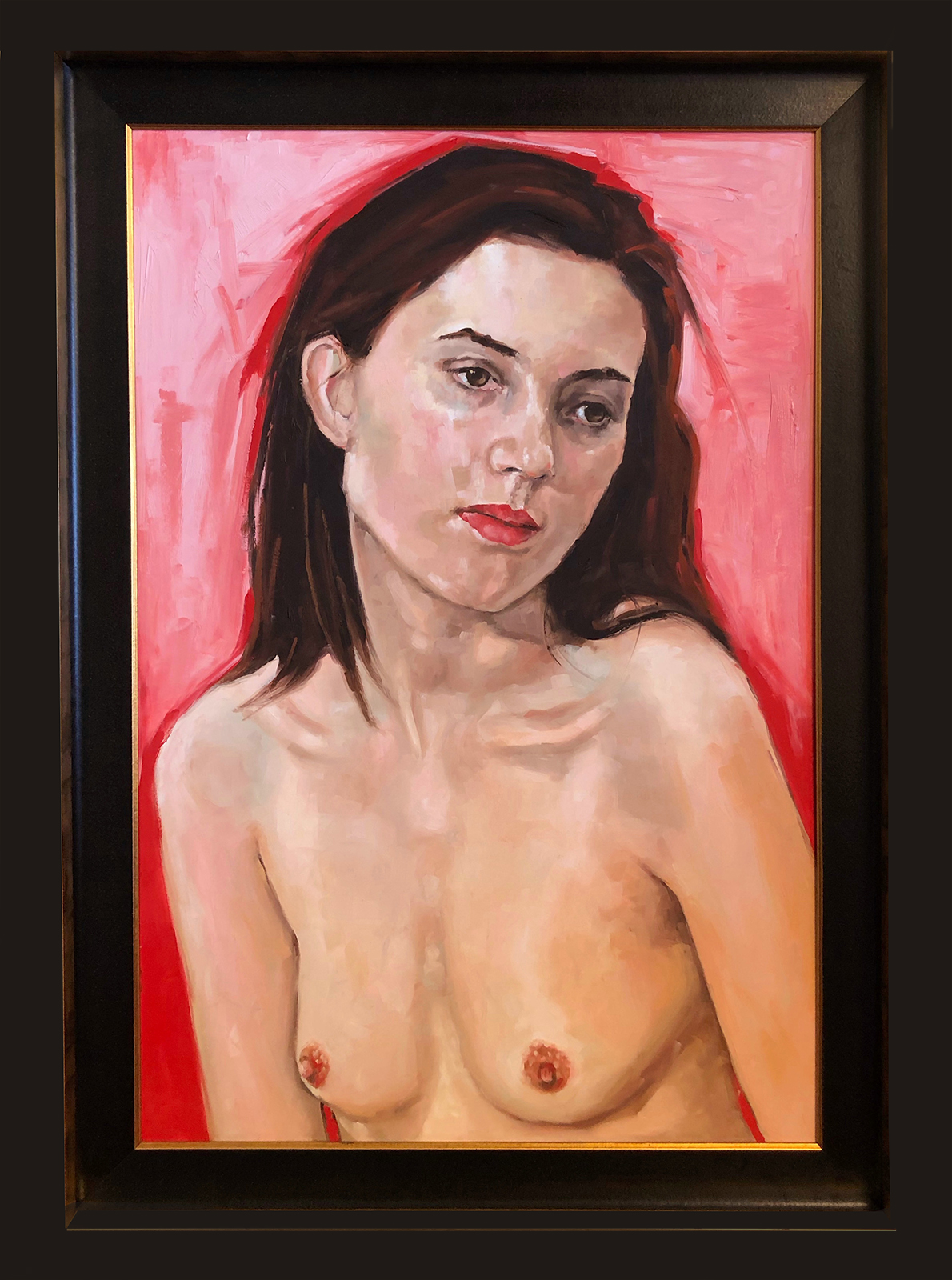 Woman Nude (Sitting)
Painting
43" x 31"
Signature on the Back
Generously framed by Michael Thompson Framing
oil on board
Retail Price: $5000
Minimum Bid: $900
Shana Wilson
After many years of experience in the corporate world as both a manager and a business owner, Shana Wilson went back to art school at 33 to follow her true passion. At 55 years young, Shana is now blazing a trail for mature women as her art career takes off, promising that her second act will be even stronger than her first. In 2020 she was selected to paint Ruth Bader Ginsburg and Jackie Kennedy for TIME magazine covers. She has since done work for other major publications, was signed by MTArt Agency in London/Paris/Monaco and is represented by Peter Robertson Gallery in Edmonton. Shana's legacy project is to paint portraits of inspirational women from all walks of life, inclusive of all cultures and orientations. The subjects all have one thing in common; the ability to inspire and create social change. She pays tribute to them on canvas, painting a long-overdue celebration of trail-blazing women. In 2019 Shana launched the For Women Who Roar portrait exhibition, where she painted 15 five-foot-tall portraits of game-changing women. She is now working on another exhibition titled Presenting HERstory. Visit any major gallery or museum in the world and it is rife with oppressive paintings of women. Contrast this with the paintings of clothed men in states of strength and power. These are the images school children see on their field trips. We MUST flip this artistic marginalization on its head. The art world must work quickly and diligently to change the balance of how women are portrayed on canvas.