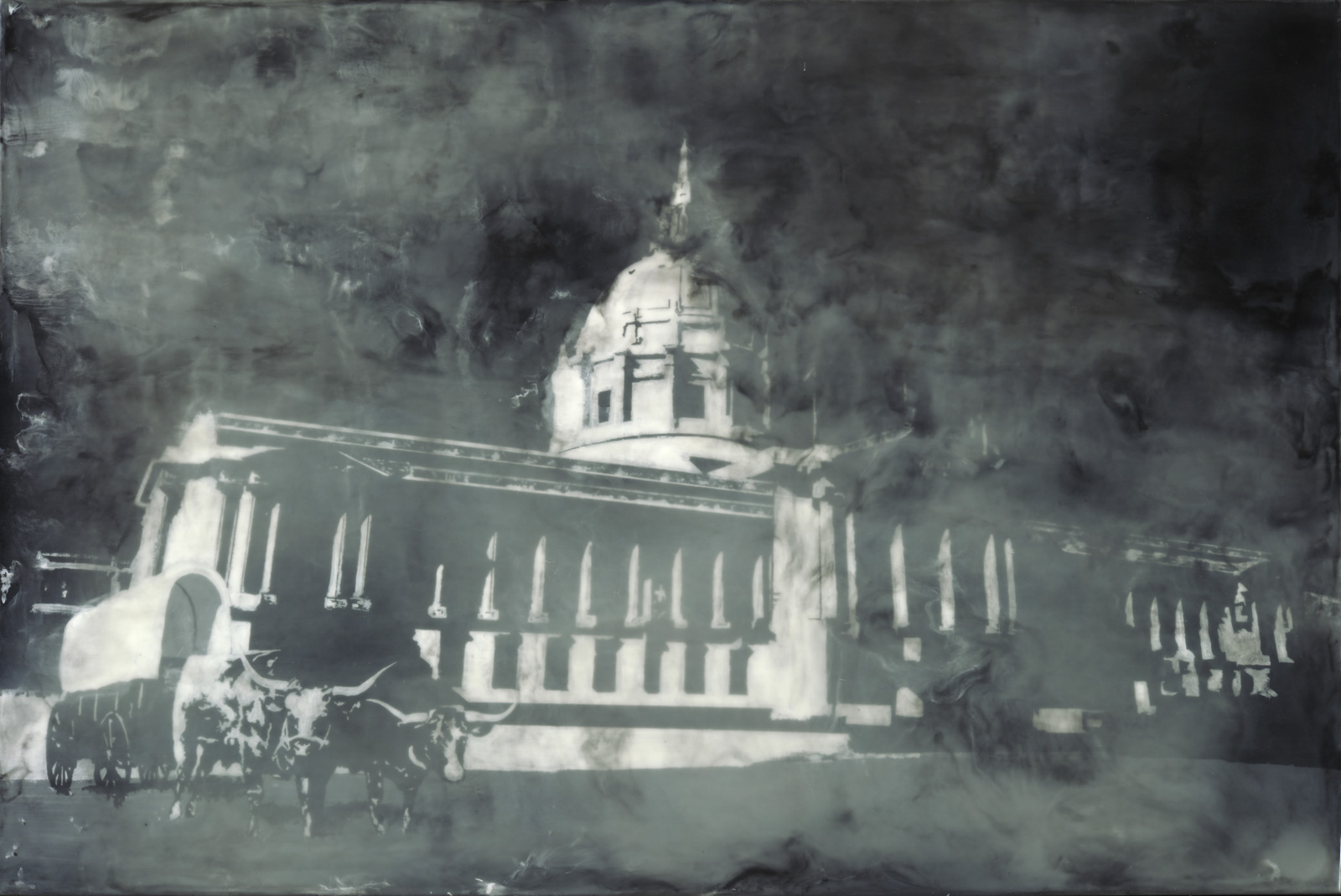 Year of The Ox 2021
Painting
24" x 36"
Framed
Signature on the Back
black encaustic gesso painted on a sealed/reinforced wood panel. the subjects are painted with white encaustic gesso. layers of encaustic medium with black and white pigment sticks were added to create grays and swirls of fog. finally, several layers of pure encaustic medium were applied, ironed, and torched for a smooth surface. images shown are prior to any buffing, which will create a shinier surface but, alas, would make it difficult to obtain a clear photograph of the work. float frame to be added (not shown).
Retail Price: $1200
Minimum Bid: $425
This piece is part nine of a 12-year series in which Mark explores animal symbols from the Chinese Zodiac. He produced this painting for Art For AIDS as a symbol of optimism and energy about the future as we all move out of the haze of 2020.