Ripples of Truth - Paul Aguilar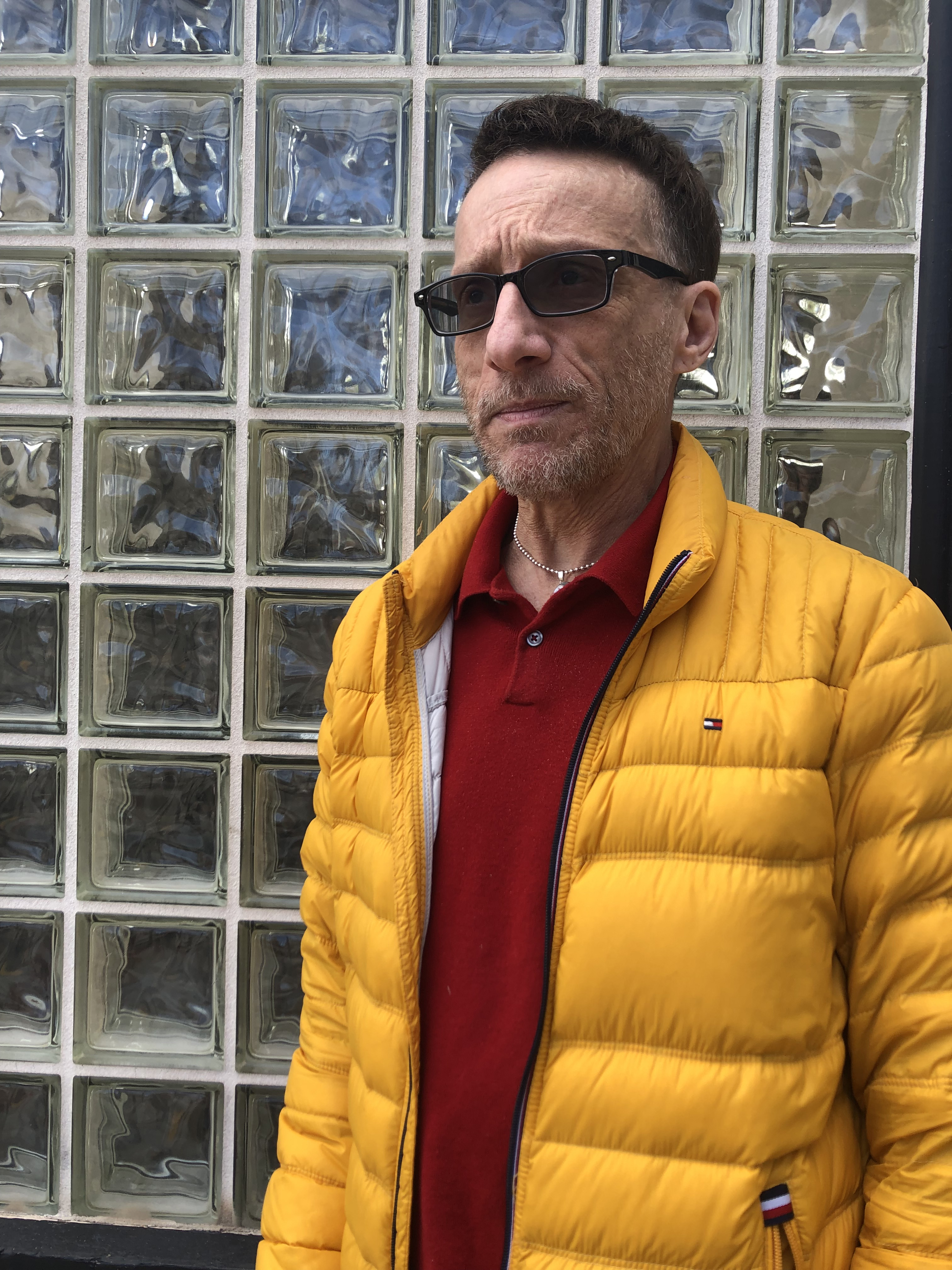 When he heard the results of his first HIV test, Paul Aguilar went completely blank. All he could think of was the monotonous drone of the teacher voice from the "Charlie Brown" TV specials: "Wah wah wah wah."
"Your test result is positive," said a kindhearted counselor.
And then, nothing else, the blanket of heart-stopping, ear-ringing silence. Shock. 
It was the mid 1980s. HIV was a death sentence.
Back then, Paul was living in one-bedroom apartment with five other gay men. One of them had caught an STD, which meant all of them had one, so they all got tested at City Clinic. The clinic suggested he test for HIV.
"I'll never forget it," Paul said. "It was Fleet Week and we were celebrating fiercely." In those days you took your test and waited two weeks for the results.
As an action-oriented person with an immense desire to live, he began taking the standard treatment of extremely high doses of AZT and it made him feel deathly ill. His friends thought he was going to die. At the time, AZT was the only hope for survival. Later, when it was learned that high doses of the drug actually were killing people, Aquilar felt lucky that he had already stopped taking it.

One of the factors that Paul attributes to his longevity is that he never lost hope and never felt alone. His family stuck by him as did his best mentor Wayne Smith. In the late '80s and early '90s, the AIDS Dance-a-Thon was a huge fundraiser. Aguilar said he couldn't think of a better way to get involved—and was the first person to volunteer along with his parents. Together, they all were granted the first-ever family volunteer award.
Finding solace in volunteering and giving back to the community is a thread that runs deep in Paul's life. "I didn't know whether I would live or die, but from the very beginning, I knew I wanted to live and to help others," he said.

Paul was the keynote speaker at the AIDS Walk main stage in 1994. It was there that he coined the phrase "We are not dying of AIDS, we are living with HIV!" His wisdom comes from a deep appreciation of scholars and teachers like Thich Nhat Hanh and Marianne Williamson. Aguilar believes that telling his story is an essential part of his healing and is confident that "the ripples of storytelling will land on someone, somewhere, and transformation will happen whether you know it or not." 

He told a story about being a stagehand and helping one of the members of a famous musical group get into treatment. "You just never know," he said, heartened by the memory.  

In 1994, Aguilar stopped using alcohol and drugs which by then were a problem for him. He enrolled in Acceptance Place, a sober house for gay men. It was there he met one of his most influential mentors, Keith Folger, who Aguilar says, "saved my life." Keith's guidance as the program director had a lasting effect on Aguilar, who stayed sober and remembers Keith as a bright light at a time when he felt hopeless and wanted to give up.
As a result of his sobriety, Aguilar became an HIV test counselor and a volunteer support group facilitator at Alliance Health Project. There he met Phillip Bauer, one of AHP's longtime staff members who died unexpectedly in 2010 while on vacation. Phillip had a wicked sense of humor and showed Paul how to stay sober by going to meetings and engaging in fellowship and in his recovery.
Eventually, Paul earned a degree, and worked as a fundraiser and as an executive assistant at the Center for Living, an organization completely run by volunteers founded by Gregg Cassin, that offered everything from bodywork to reiki to nutrition guidance for those with HIV and other life-threatening illnesses. Even though his friends were dying, Paul maintained good health, though his future was uncertain.   

His story is like that of so many others who survived: He remembers that pivotal moment when protease inhibitors and combination antiretroviral treatment became the standard of care for people with HIV. Friends stopped dying and everyone became just a bit more hopeful. Paul got married and set up house with a man he assumed he would spend the rest of his life with. But as his health improved so did his emotional well-being and eventually, he left his marriage when the relationship became unhealthy.
Paul's friendship with Gregg found him volunteering at Honoring Our Experience, a Shanti program facilitated by Gregg that offers retreats and other activities for long-term survivors. Paul has assumed a leadership role in the planning of the twice-yearly retreats because he "wants to give back and help others to experience the soul cleansing transformation" he experienced at his first retreat.
Paul's been receiving services at Alliance Health Project since he was first diagnosed with HIV and he believes that   the support groups at AHP have been a lifeline for his recovery and his health. Paul's advice? "Tell your story, as often as you can to whomever will listen. You might just change someone's life." We are honored to have witnessed this remarkable story of resilience and hope.