Sexual Health Services updates:  
Immediate STD treatment is not available for those experiencing or exposed to a recent STD. Please visit STRUT or SF City Clinic for available appointments.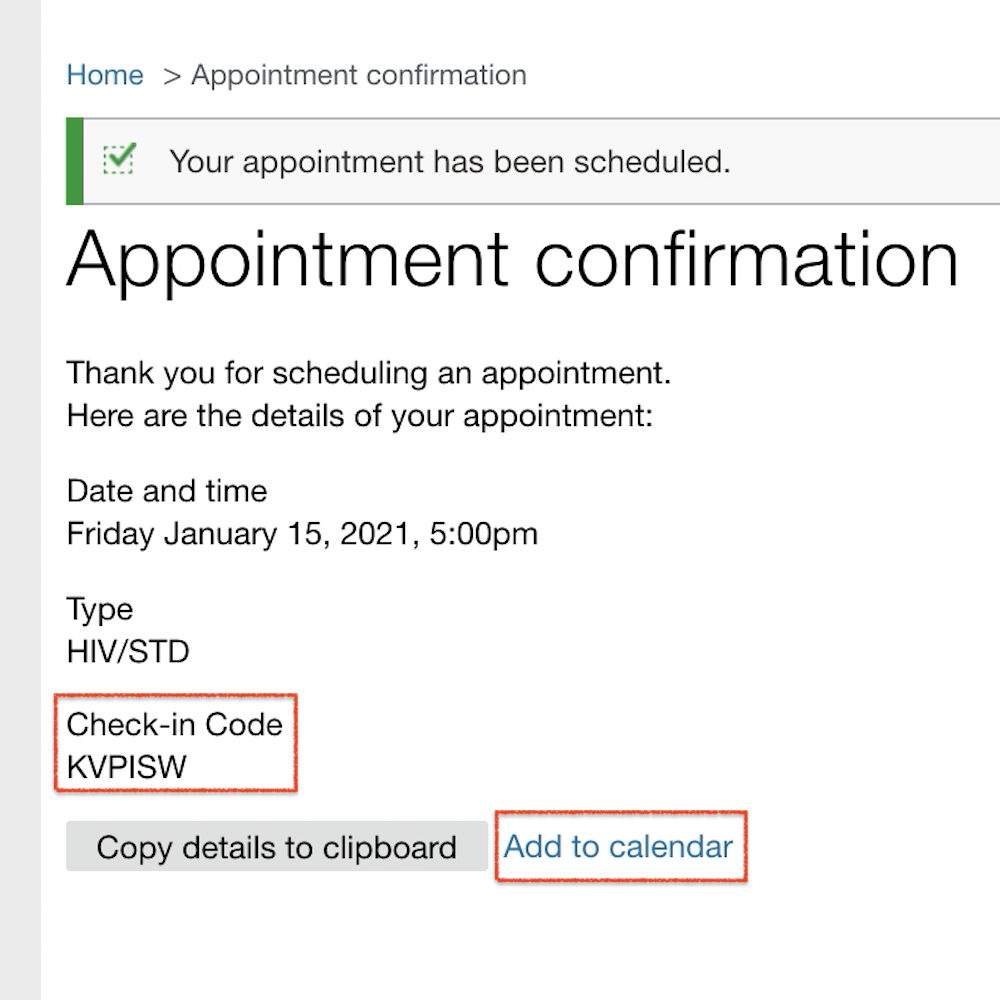 Save Your Check-In Code
How you will identify yourself at your appointment is a confirmation code that will be displayed on the screen after you successfully submit your request to the tool.
The Check-in Code is only displayed once
You will have to save this code by manually writing it down, screenshotting it, or by adding this appointment to your calendar where it can be found in the notes.
For more information about how the scheduler works, how to cancel an appointment, or how to contact us, email us: [email protected] .
Schedule My Anonymous Appointment Now
NOTICE: This Is An Anonymous Scheduler
You will not receive an email confirming your appointment nor subsequent emails reminding you about your appointment. The scheduler you are about use does not ask for or save any personal information. At the end of the process you will be shown a check-in code. You must save this code in order to be identified when you check-in for your appointment.